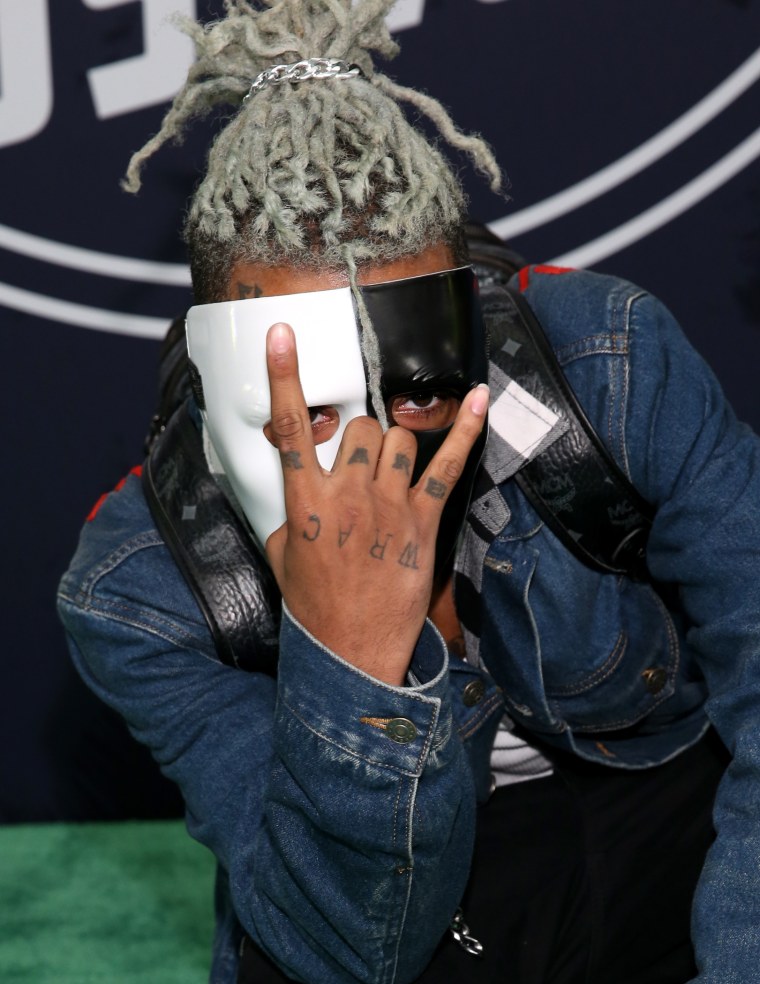 At the Grammys on Sunday night the traditional In Memorium segment included tributes to many of the musical stars we lost in the previous twelve months. This year's segment included Mac Miller, Avicii, and Aretha Franklin among others. However, XXXTentacion was missing from the televised list of artists. Variety reports that this was not an accidental oversight, and that the allegations of domestic abuse against the late rapper were the reason for omitting him.
According to the report, "representatives for the late rapper requested repeatedly that the Recording Academy recognize the artist." The request, however, was denied. Other late musicians not included in the segment included Frightened Rabbits frontman Scott Hutcherson and Pete Shelley of Buzzcocks.
Speaking after the Grammy nominations were revealed in December, Academy president Neil Portnow hinted that XXXTentacion may not be included due to the large number of names to consider. "I will tell you it's a daunting challenge," Portnow told Rolling Stone. "We track those that we lose in our industry in any given year and then we have a process by which we go through it. Our on-air in memoriam — we're lucky if we wind up [featuring] 10 to 15 percent of those we lose."
A longer list of artists and academy members lost in 2018-2019 was published online after the ceremony ended. This list included XXXTentacion.