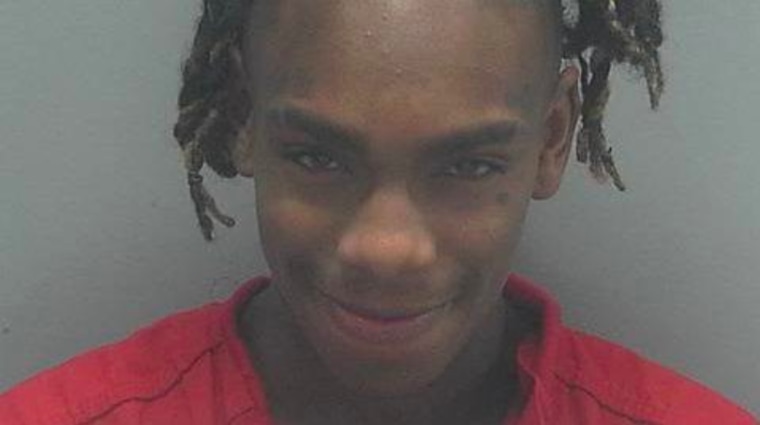 Jamell Demons, who performs as YNW Melly, has been been arrested and charged with two counts of murder in the first-degree, the South Florida Sun Sentinel reports. The charge relates to the deaths of Anthony Williams and Christopher Thomas Jr., also known as YNW Sakchaser and YNW Juvy, who were shot dead near Fort Lauderdale in October 2018.
Demons was arrested alongside Cortlen Henry (YNW Bortlen). Miramar Police say it was 19-year-old Demons that shot and killed his fellow YNW crew members. It is claimed that Demons and Henry then made the crime scene look like a drive-by shooting.
Local newspaper the Treasure Coast Palm reported in October that Williams and Thomas were driven to hospital but were pronounced dead. Miramar police claim that it was Henry that drove them to the hospital.
Speaking at the time, police spokesperson Tania Rues said: "They arrived with multiple gunshot wounds. They were dead already."
A post on Demons's Instagram stated that he turned himself over to the authorities.
"To all my fans and supporters no I did not get locked up in Washington, but I am turning myself in today I want you guys to know I love you and appreciate every single one of y'all, a couple months ago I lost my two brothers by violence and now the system want to find justice.. unfortunately a lot of rumors and lies are being said but no worries god is with me and my brother @ynw.bortlen and we want y'all to remember it's a ynw Family I love you @ynwsakchaser1 and @ynwjuvy #freeus"
YNW Melly released his latest project, We All Shine, in January. It featured the track "Mixed Personalities," a collaboration with Kanye West.
The Fader has reached out to YNW Melly's team for further comment.