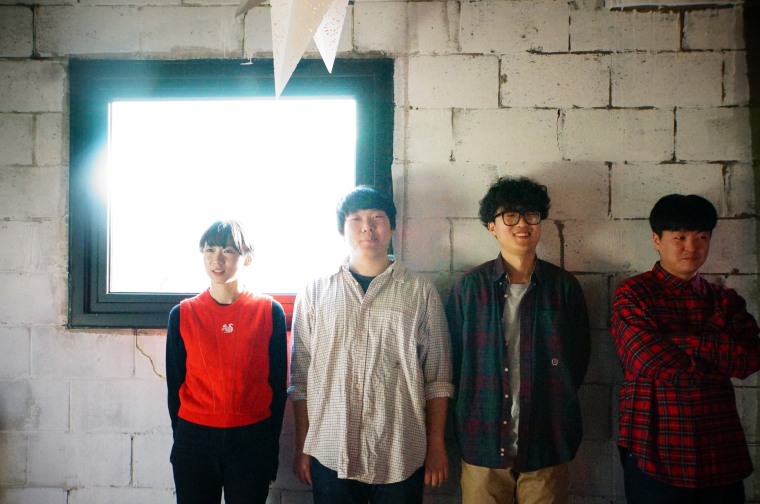 Say Sue Me's music evokes the gauzy rays and ebbing tides of their hometown, Busan, South Korea. Since their formal debut in 2017, the band has found quite a global following through their earnest spin on surf rock. Their new single "At The End of The Road," premiering today on The FADER, is (at least upon first listen) a particularly chipper addition to that catalog. But beneath that candy-lacquered surface lies a bleak acknowledgement of humanity's blatant disregard for the environment.
"When I feel like I've lost my way or everything is difficult, I remind myself of someone who comforts me with existence itself," wrote frontwoman Sumi Choi regarding the single. "I think that the sea is like that and it seems like a generous person who only gives it all. It gives us life, gives us a place to rest and play, and gives everything it has, but it seems like we only know how to dirty and ruin it."
The band is punctuating the song's message with an accompanying video of a polluted beach. Check it out, alongside the band's upcoming tour dates (which include stops at SXSW) below. "At The End Of The Road" is formally out March 8th via Damnably / Electric Muse.
Say Sue Me 2019 Tour Dates:
March 12th - Austin, TX @Cheer Up Charlies at Midnight (SXSW)
March 13th - Austin, TX @Valhalla at 10pm (SXSW)
April 19 Wales Cardiff - Wales Goes Pop! Festival
April 20 NL Rotterdam - Momo Festival
April 29 UK Manchester - Deaf Institute *
April 30 UK Leicester - Musician *
May 1 UK Bristol - Fleece *
May 2 UK London - Scala *
May 3 UK Leeds - Brudenell *
May 4 UK Glasgow - CCA *
May 5 UK Liverpool - Sound City Festival
May 7 UK Hebden Brige - Trades Club
May 9 IE Galway - Roisin Dubh
May 10 IE Dublin - Grand Social
May 11 NIE Belfast - CQAF Festival
May 12 UK Stockon on Tees - Waiting Room
May 14 UK Oxford - Wheatseaf
May 16 UK Coventry - Tin Music & Arts
May 17 UK Colchester - Colchester Arts
* with Otoboke Beaver & Drinking Boys and Girls Choir