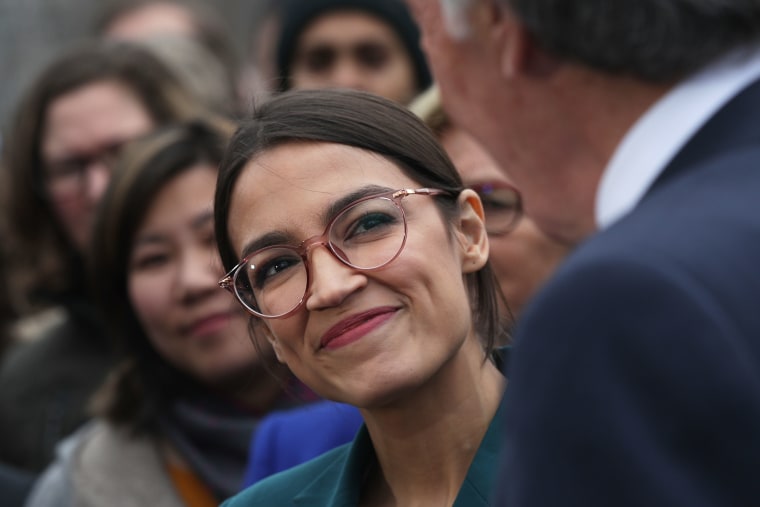 Alexandria Ocasio-Cortez is a character in a new comic book, titled Alexandria Ocasio-Cortez and the Freshman Force, from independent publisher Devil's Due Comics.
The congresswoman has not officially endorsed the comic, though she is known to be a comic book fan and quoted Watchmen creator Alan Moore on Twitter in January.
The comic is a "satire that takes aim at Washington" and "spare[s] no one," according to Devil's Due. Its cover shows Ocasio-Cortez posing in front of the White House
"It's no secret that AOC has become the unofficial leader of the new school, and has sparked life back into Washington and that's reflected in the enthusiasm on display by the men and women contributing to this project," Devil's Due publisher Josh Blaylock told Comic Book Resources. "While we all don't agree on everything, we share a common excitement for the breath of fresh air the new Congress brings. I hope this is as much a cathartic release for readers as it has been for us creators."
A portion of the proceeds from the comic will be donated to military support non-profit United Service Organisation, and to immigrant legal services provider RaicesTexas.org.