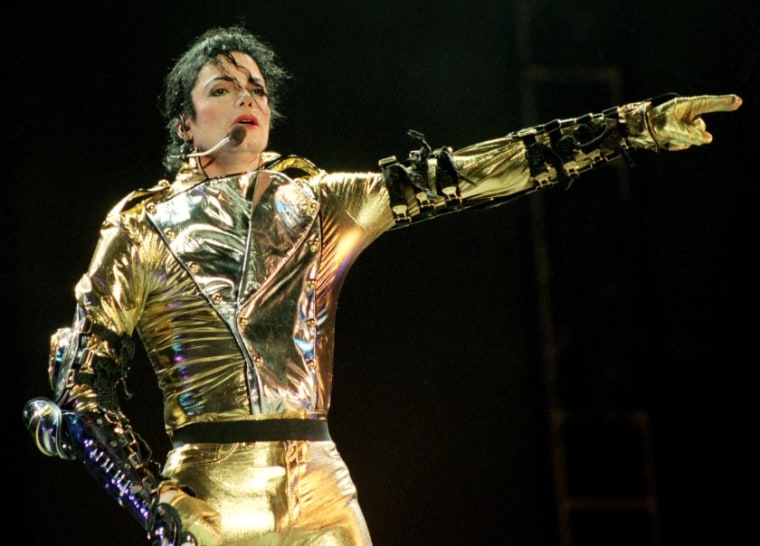 The BBC have announced details of a Michael Jackson documentary. Michael Jackson: The Rise and Fall is said to "reappraise" Jackson's legacy a decade on from his death in 2009 and comes hot on the heels of HBO's upcoming Leaving Neverland doc.
Michael Jackson: The Rise and Fall will be fronted by journalist Jacques Peretti, making his fourth film on the late pop star. His most recent Jackson film, Michael Jackson's Secret Hollywood was broadcast in 2010.
The film will include testimonies from "the individuals who shaped him and were close to him", and will tell his life story, from growing up in Indiana to preparations for his final tour.
"Peretti has been one of the foremost critical commentators of Michael Jackson and his troubled life and legacy," BBC Two controller Patrick Holland said in a statement. "When he came to us with the idea of reappraising him 10 years after his death, we were immediately taken with the project. We knew it would not shy away from the controversies that surround MJ …"
HBO's Leaving Neverland airs on March 3 and 4. The four-hour film centers around allegations made by two men who claim they were sexually abused by Jackson when they were children. Both Jackson's family and estate have released statements denouncing the documentary.
Earlier this week it was reported that Jackson's estate will sue HBO over claims their documentary allegedly violates a non-disparagement clause from a contract signed in 1992.