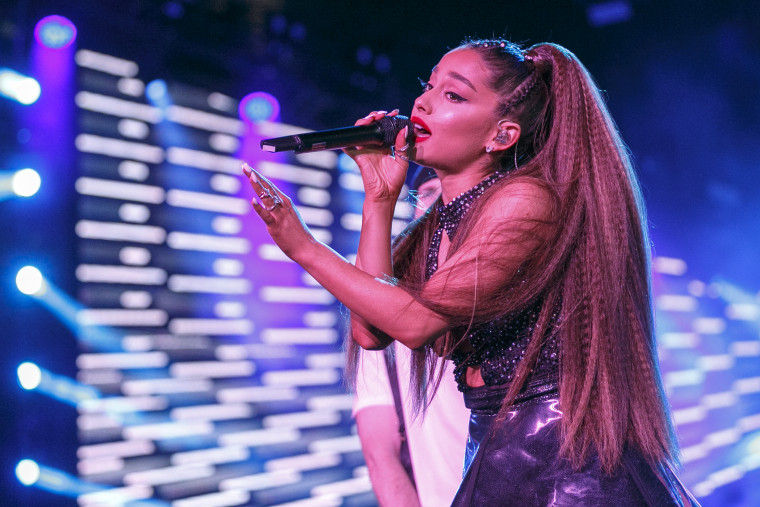 Ariana Grande has defended herself from criticism ahead of a scheduled performance at a Pride event in England. Grande is due to headline Manchester Pride in August, returning to the city two years after a terrorist attack killed 22 people at one of her concerts.
Despite the clear emotional links to the city, some social media users criticised Grande for the fact she is a straight artist headlining an LGBTQ event. There were also complaints that tickets for the event have more than doubled in price from 2018, costing £71 ($95).
idk .... ariana headlining pride when she's straight (as far as we're all aware) .... and doubling the price of tickets .... kinda smells like exploitation of the lgbt community to me .....

— 🏁 (@raininjulyvinyl) February 25, 2019
Grande took both of these complaints on board and resonded in a written statement shared online late on Wednesday. She said she wanted to "celebrate" a community that had been "so special to me and supportive throughout my entire career...regardless of my identity or how people label me".
"And also I wanna visit a city that means so much to me," she added. "If you truly feel like I didn't deserve to be offered this spot, I respect that. but I did accept it excitedly and gratefully."
i saw many people discussing this so i wanted to chime in.... hope that's okay 🖤🌫 pic.twitter.com/7joiZwI1QS

— Ariana Grande (@ArianaGrande) February 27, 2019
Grande is currently at both number one and two in the UK singles chart and also has the number one album. She is also spending her second consecutive week at No. 1 on the Billboard 200. Last week, she held the top three spots on the Billboard Hot 100, making her the first artist since The Beatles nabbed the top five on the Chart in 1964.