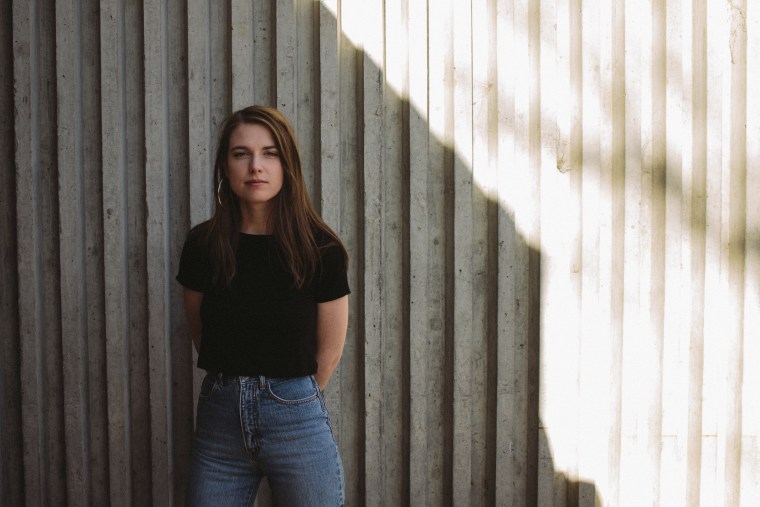 Angie McMahon is already on her way to stardom back home in Australia, where she recently became the most-played artist on triple j radio after opening for artists like Father John Misty, Leon Bridges, The Shins, and Alanis Morissette. Now the Melbourne-born singer-songwriter is coming to the United States for a run of shows that includes a date with Pixies in Tennessee, backed by a new two-track EP, A Couple of Songs, out March 7 on Dualtone. Videos for both of those songs — the already-released "Keeping Time" and the brand new "Pasta" — are premiering below, and they make for a perfect showcase of McMahon's gifts as a songwriter and vocalist.

"Keeping Time" chugs along and bubbles up when McMahon's voice rises towards a howl — a testament both to her dramatic voice and the restraint with which she deploys it. "Pasta" is the standout though, an undulating rock song that McMahon says is "about feeling really tired, trying anyway, and wanting to rock out like Springsteen."
That video has McMahon playing a show to (and sort of with) a pack of dogs. "When I needed to make merch for my first tour, I spent so long freaking out about it, worrying that it wouldn't look cool and I wouldn't be able to design something that felt genuine," McMahon wrote in an email to The FADER. "The day before it was due, I quickly scribbled this picture of some dogs lining up to go to a concert (dream come true). I got to the tipping point where I let go of the pressure and just did whatever felt good. This music video is a kind of adaptation of that. The gold star reminds me of being a kid and having encouragement, getting a tick of approval or whatever, but the adult version that I'm learning is that you just have to encourage yourself and not wait for other people to do it. And if you can't make yourself feel awesome, dogs might make you feel awesome. It's a reminder to go outside."

Both of these songs will be on Salt, her debut full length, due out later this year. Watch both videos below and check out McMahon's upcoming tour dates right here.