There on Sunset Boulevard in Los Angeles' Echo Park neighborhood, inside a bright pink storefront from a 1970s fever dream, exists a near-perfect piece of clothing. An everyday jumpsuit that, if I had my way, would become the universal uniform of the human race when the world is destroyed and Earth enters its predestined Orwellian future.
This is only a slight exaggeration. The jumpsuit by Los Angeles brand Big Bud Press is a really well-made piece of clothing — think auto mechanic durability and utility, but hotter, and not frumpy. It also comes in like a zillion (20) colors. Which means it's very likely you'll find one that perfectly matches your aura (mine is mustard yellow).
Owners Lacey Micallef and Philip Seastrom nurture a deep passion for color, and it shows. "You're truly picking with your heart when you're picking out of twenty colors," Seastrom said to me over the phone one recent afternoon, "It broke down the barrier we've been trying to get to — creating clothes and items for individuals." Together, Micallef and Seastrom have grown Big Bud from its early days in 2015 as an online shop, focused on pins and accessories, into a full-fledged line of spectacular, bold designs, where their cult jumpsuit is the star.
Another rad thing about Big Bud Press: All of their clothing is made domestically in Los Angeles. Follow Big Bud's Instagram, and you'll see clips of jumpsuits and backpacks getting sewn, patterns being cut, T-shirts being screen printed. Micallef, who runs the account, shares manufacturing updates abundantly and frequently — It's a gentle reminder that your clothes come from actual humans and that transparency for ethical production is only truly possible from small companies run by good people.
It is refreshing to find a brand so blatantly colorful. Was this decision born from noticing a gap in the market?

MICALLEF: We're just designing things that we want to buy, and designing things that we want to see. Everything [right now] is kind of earth-toney. Our number one request of color from people is grey! People constantly ask us to make stuff in grey and that's never gonna happen. You can buy something grey anywhere, we don't need to make it. Philip and I are trying to achieve a similar goal: making something beautiful that we felt was missing.
We both grew up in the same window where thrifting and buying vintage clothes became such a thing and you go into these thrift stores and vintage stores and you see these incredible patterns and these incredible clothing and you go to the fucking mall and it's an apocalyptic nightmare. There's nothing good.
How has design from the 1970s influenced you both?

MICALLEF: There's far more of an adventurous spirit in designing in the 1970s but also none of those clothes fit anyone. We've taken some aesthetic cues from the 1970s and made product that holds up today and can actually fit on your body instead of it being a tragic fit nightmare like most '70s clothes are. [Our] strawberry tee — that was kind of inspired by a lot of the dishware from the 1970s. Then it was like, Why don't we make something like this with oranges, and why don't we make this with lemons, and why don't we make one in every color?
Your company is extremely transparent with the manufacturing process. Why is that so important to you guys as a business?

MICALLEF: Most importantly, to me, is the ethics in clothing manufacturing. There's so much literal slave labor involved no matter where it's coming from, even high-end. In my opinion, the only way to make sure it's made ethically is to make sure it's made domestically because I can physically go there every single day, if I want to, and watch them sew, or watch them cut, print, to make sure everything is being done by the book.
SEASTROM: I think a lot of people don't realize as well that pretty much all assets of clothes are handmade. Clothing can't be made by a machine. Most machine-made clothes are tubular T-shirts and even they sew on the sleeves and the collars. A single piece of clothing is probably touched by at least 50 hands, from the dye house, to the color, to the fabric makers, to the people who pack it, the people who trim it. It's important because it's important.
MICALLEF: People literally think that there's a T-shirt machine, like a 3D printer.
SEASTROM: It's also important to support the community you're in. The people I see, the people in our community, the people we deal with most, are the people we should care about the most because they're our family.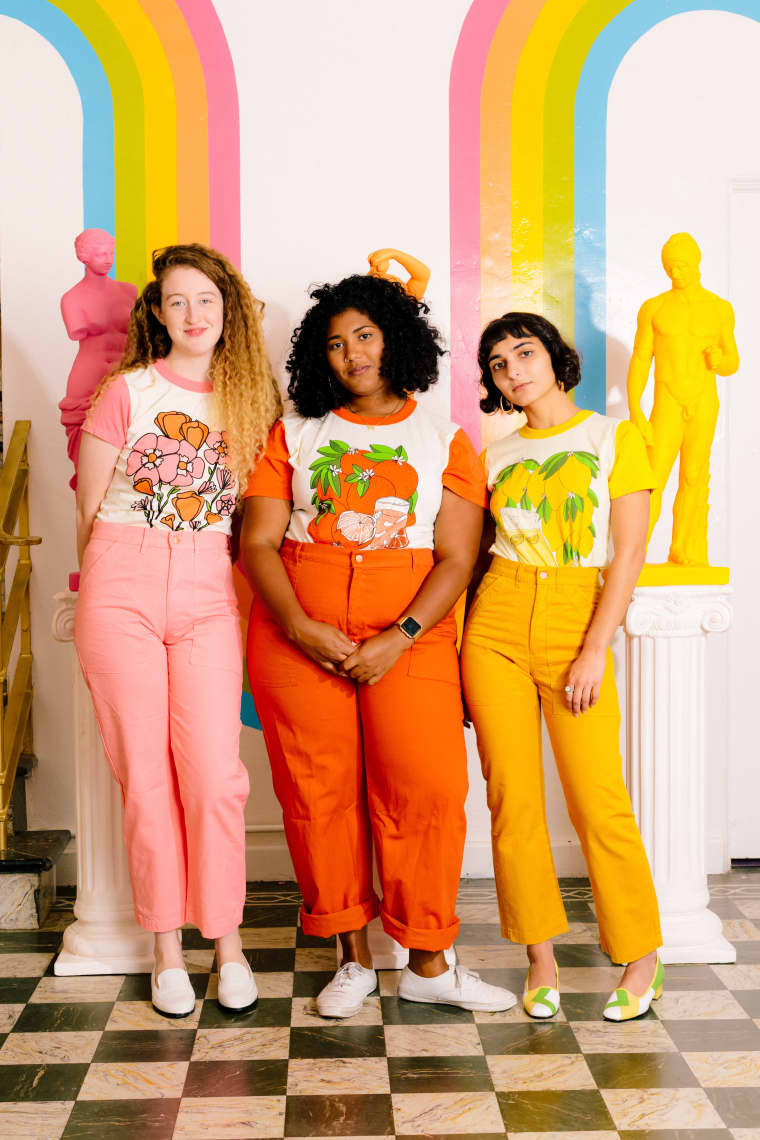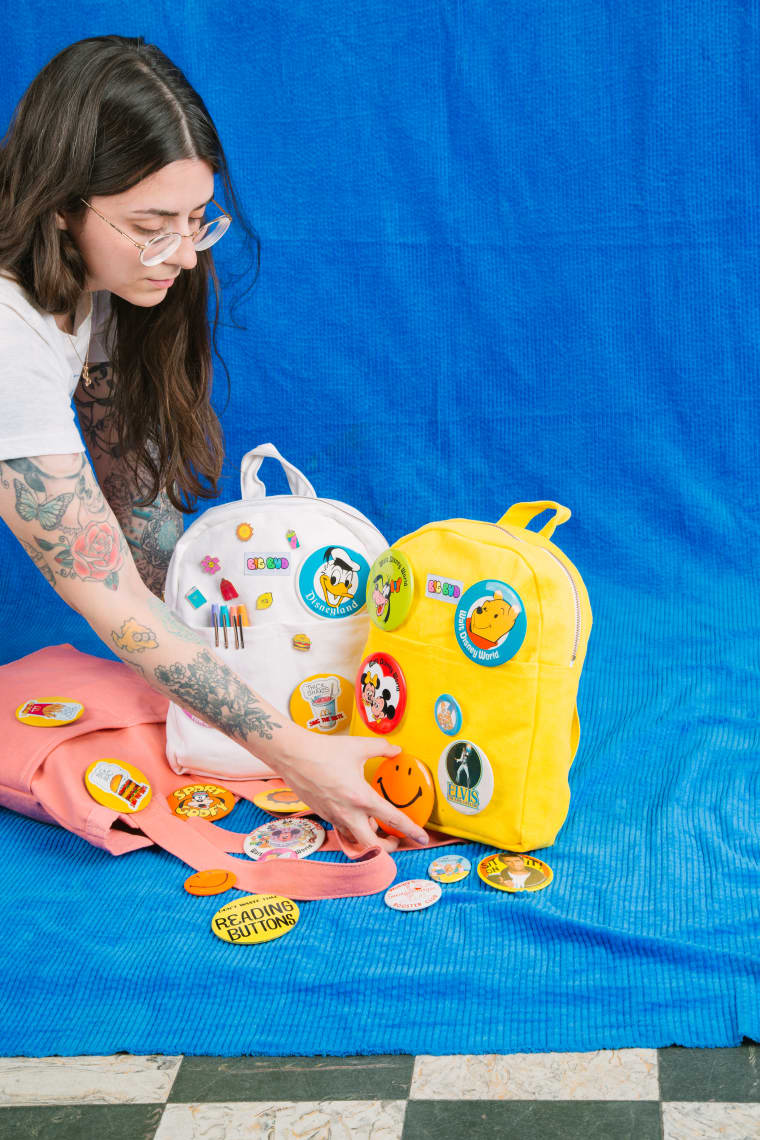 Size inclusivity is also something your brand does really well, along with your decision to do unisex sizing.

MICALLEF: As a woman, you feel like women's sizing is bullshit and random. For some reason, unisex and men's sizing seems to be fairly consistent brand to brand to brand. Also, I've always identified more closely with men's clothing and unisex clothing than women's. I've always worn jeans and t-shirts, that's always been my uniform. That's pretty genderless. That's how we design. I specifically don't want anything inherently prohibitive about our clothing. We've also just decided to stop making dresses and skirts because I would just prefer to make clothing that everyone can feel comfortable wearing.
Size inclusivity is important to me because I fluctuate quite aggressively with my weight my entire life, I've fluctuated in the same 100 pound window my whole life. It's really upsetting to go places and not be able to wear anything, and know immediately there's nothing for you there. I don't ever want to make anyone feel that way when they shop with us.
Your jumpsuits are your most popular item and a lot of people's introduction to the brand; what made you guys want to make a jumpsuit?

SEASTROM: One of the most attractive things about the human form is the human form. We wanted to make a jumpsuit that highlighted, and made people's bodies look good.
MICALLEF: It's [based off] a men's naval boiler suit from the '40s, and I was like, "OK Philip, if we're going to do this it has to fit people with hips, and we need to release it in ten colors." I didn't want to make a black jumpsuit and that's what we sell. I have a perfect hourglass figure, so I was like, It has to look good on me and I can't look like I have a diaper ass. And after a couple tries, it did, and that's why everybody loves our jumpsuits!
SEASTROM: The thing about offering it in a lot of colors, which is something that we've adapted into all of our business practices, is that it really gives the consumer the option to truly do you. You're truly picking with your heart when you're picking out of twenty colors.
Do you have any plans to introduce more colors?

MICALLEF: There's three new colors that I really want to introduce, a rorange — a red-orange — really bad, a cornflower blue, which is like a light purple-y blue. And then banana yellow.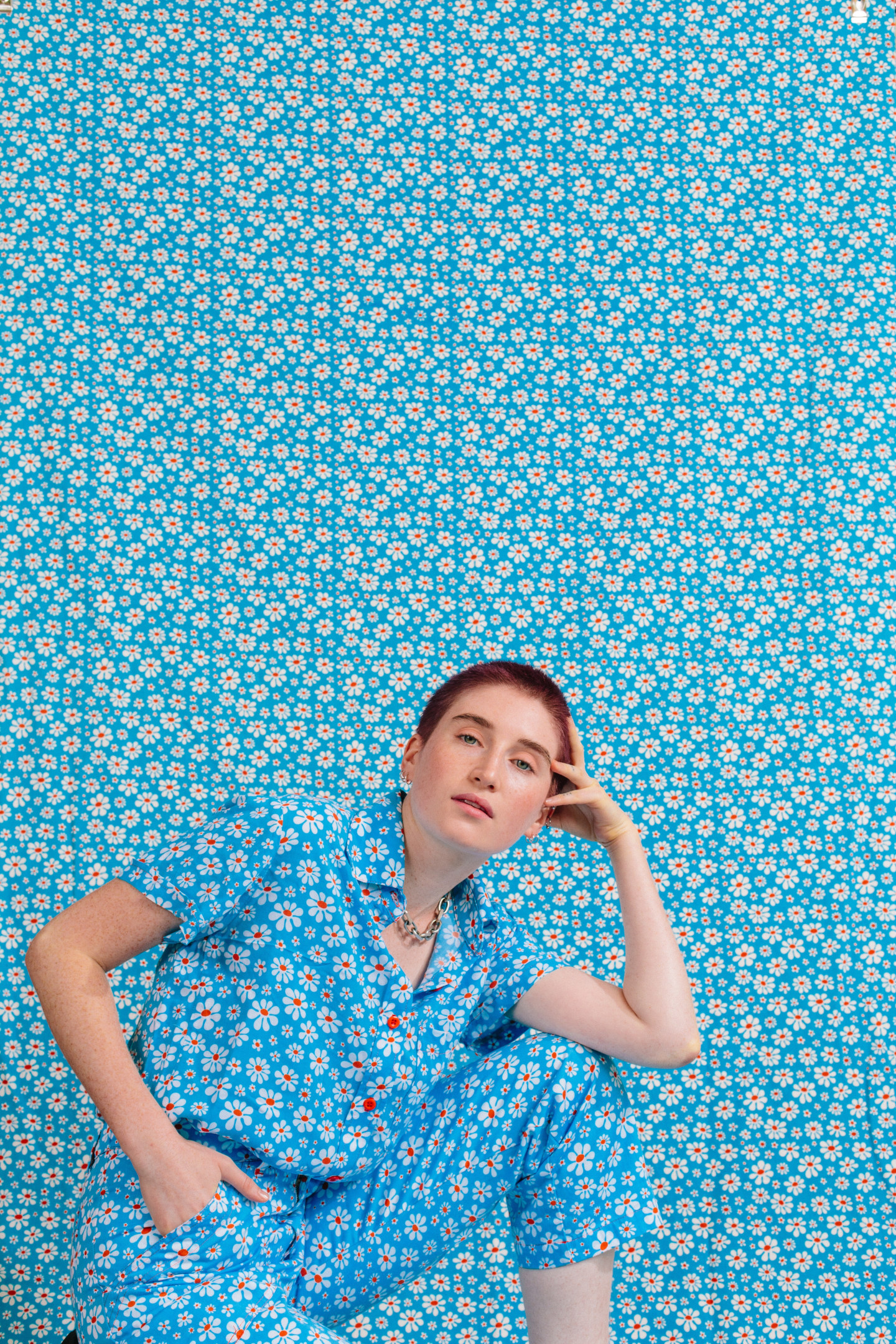 You say on Instagram a lot that brown is actually the best color. What's your argument for that?

MICALLEF: I think brown is just so rich, and so lush and it looks good on everybody despite what everyone says. There's so many undertones in brown, especially our brown. Our brown is very warm. Brown and orange have just been thrown in the garbage and we can make stuff in brown or orange and it literally will not sell. But if they come in store, I would force people to try on brown! [Brown's] like if the color black was a nice person: it's slimming, you're wearing a neutral, but your body hasn't disappeared. You're not a floating head over a black blob when you wear brown.
What's an overrated color?

MICALLEF: Black. I also hate purple, I think purple is the worst color in the world. I think purple's disgusting. [Laughs]
SEASTROM: I like purple!
MICALLEF: I just find purple a repulsive color! But we still offer it.
SEASTROM: With black, I feel like people wear black to be in disguise. You don't want to be noticed when you're wearing black. And a lot of people consider it more punk, but at this point...
MICALLEF: No, no. At this point there's nothing punk about the color black anymore.
SEASTROM: That's my point! Black is the antithesis of punk now; it's the most universally accepted color. If you're trying to be badass wearing black you missed the boat, you're just conforming.
MICALLEF: You have to wear color to be a badass, and Big Bud is here to help.