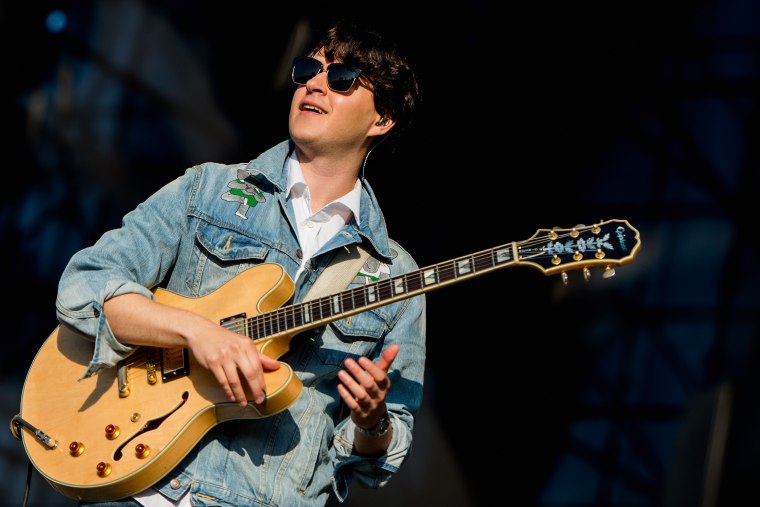 Vampire Weekend have shared two new songs from their forthcoming album Father Of The Bride and revealed the projects release date: May 3. Below, listen to "Big Blue" and "Sunflower" featuring Steve Lacy of The Internet and check out the Father Of the Bride cover art via Pitchfork.
The new songs are the third and fourth tunes we've heard from the double album, after the previously released "Harmony Hall" and "2021." Emmett Malloy directed the "Harmony Hall" music video starring Jonah Hill and Devonté Hynes.
Vampire Weekend will embark on a tour soon after the release of Father Of The Bride. Soccer Mommy, Angélique Kidjo, Chicano Batman and more are set to open.