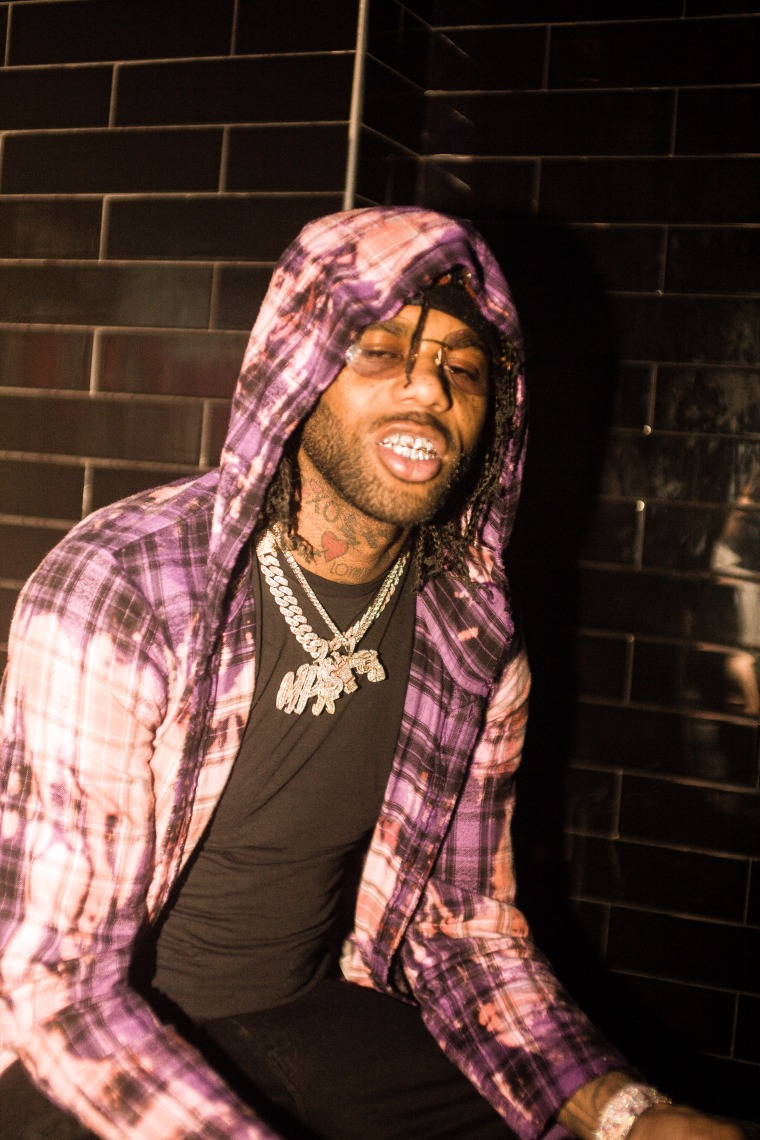 Over the past year, Hoodrich Pablo Juan's whispered flow has traveled and mutated, influencing the sounds of scenes from the DMV to Dallas, Texas. It makes sense: the Atlanta artist has long occupied the "your favorite rapper's favorite rapper" space and his influence, though it often goes unsaid, is a testament to how many people have been listening.
He's currently gearing up to deliver his upcoming BLO album and, today, he delivers a new single from the project. On "Cant Fall N Luv," he trades verses with teenage New York rapper Smooky Margielaa over a melodic beat perfectly fitted to their sing-song deliveries. "I want to show my range with this project, working with different producers and showing my maturity as an artist," Hoodrich Pablo Juan told The FADER. "Smooky is my boy and we just connected and made a record for the ladies."
Listen to "Cant Fall N Luv" below.