Nedarb is guiding the emo rap scene into maturity
The Canadian-born producer is figuring out his life's next chapter after pioneering one of the decade's biggest underground movements.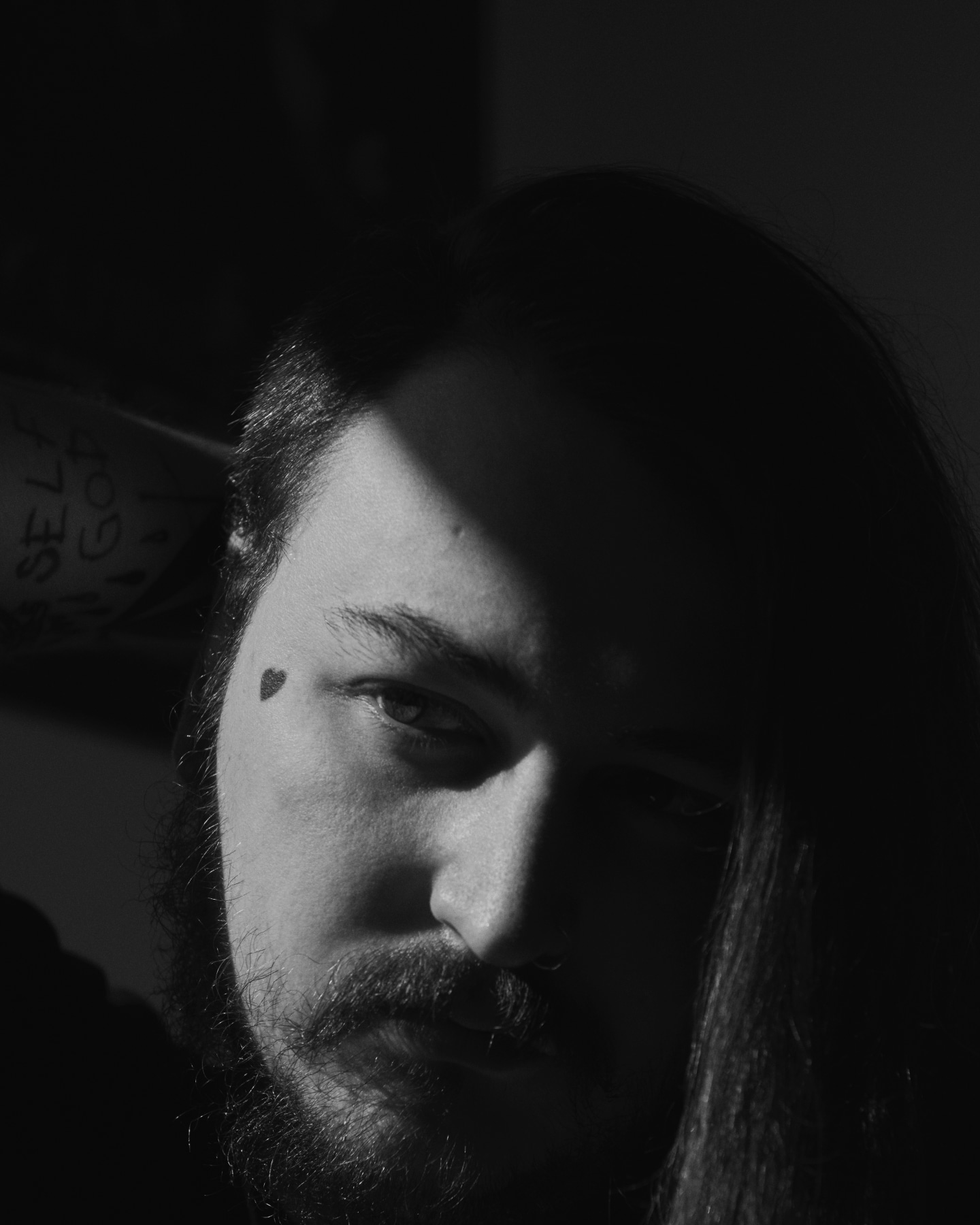 When you get someone's name tattooed on you, there's a moment when it feels like the most right thing in the world. Even if the feeling doesn't last, you felt something rare and special — which is exactly how Los Angeles producer Nedarb's debut LP Amity feels. You want to ask him to "turn that light down" — his producer tag, inspired by a comment that rapper Chynna said during a studio session — and feel something real, whether it be while mourning or partying.
On a Monday night, 26-year-old Nedarb (his first name spelled backwards) has Avicii: True Stories playing on a flat screen TV in the background. He's getting ready to head out to see a friend play at downtown Los Angeles venue The Lash; under his signature mustache, Nedarb's bashful disposition hints towards his Canadian roots. His fan base is barely old enough to drink, discovering him not only through his music but from his podcast Ned's Place, his food-focused YouTube series Hopefully It's Fye, and his brutally honest Twitter rants about heartbreak and loneliness. He's been posting less lately while recognizing that his fans appreciate his personality, and he's still seeking proper representation; the act of setting up the reporting behind this story relied heavily on DM correspondence.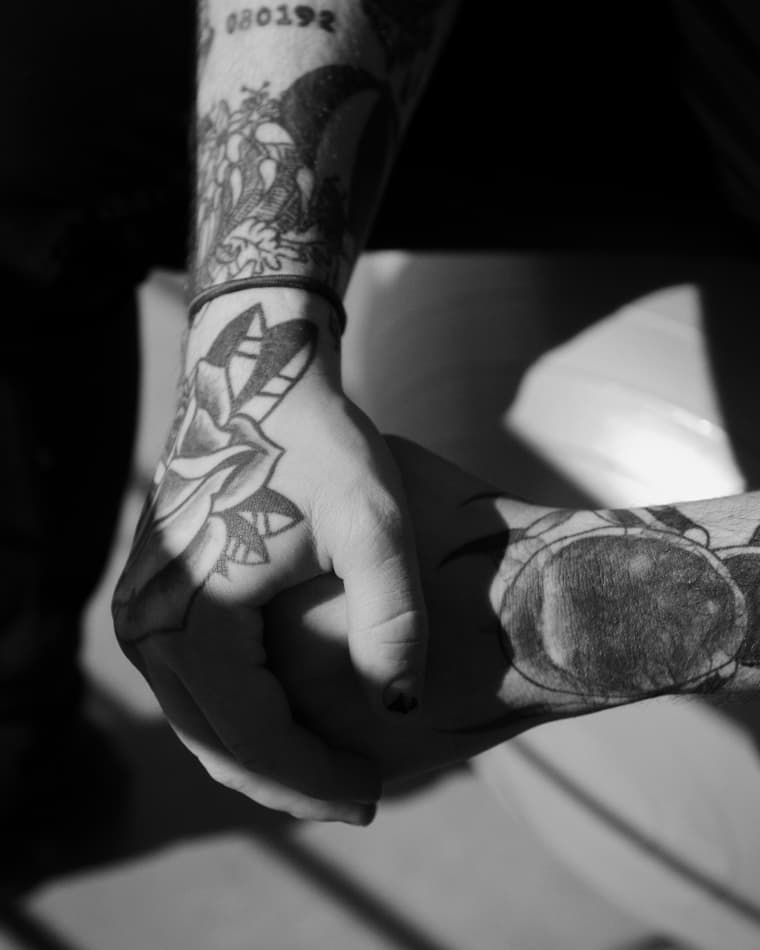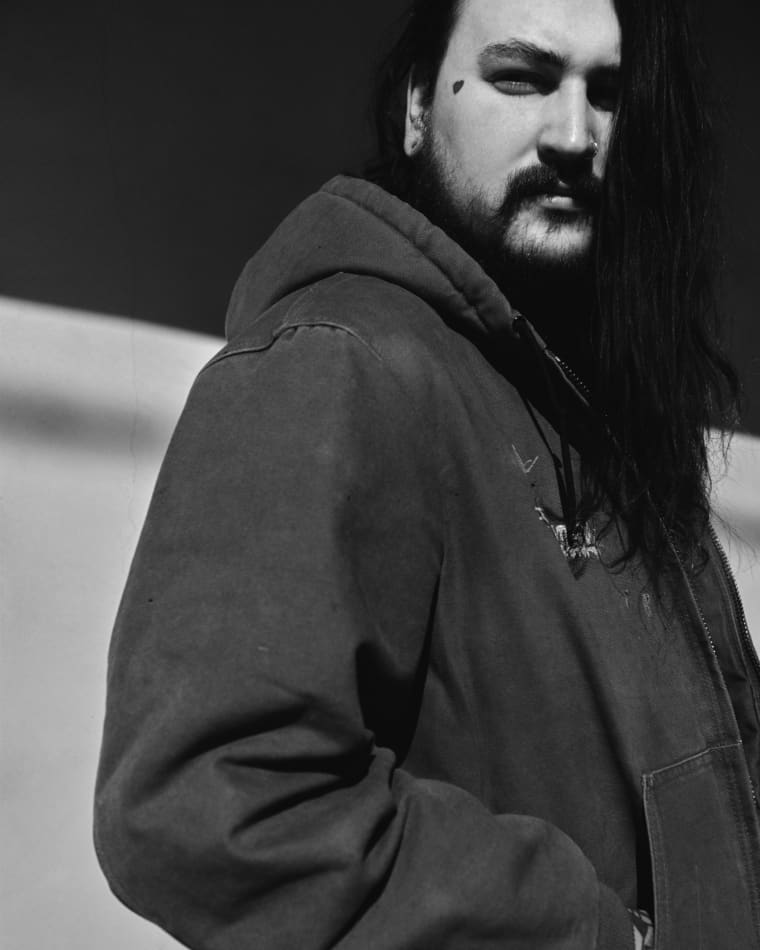 Born in Alberta and raised "all over" (including New Hampshire and Wisconsin), Nedarb's life as a producer began in early 2014, making beat tapes and producing for Virginia rapper Black Kray before moving to Los Angeles. His latest solo release, Amity, is an album in the vein of Nedarb's idols Metro Boomin and Clams Casino. Former Crystal Castles vocalist Alice Glass and deadpan Atlanta rapper Father contribute, along with emo-rap upstart Wicca Phase Springs Eternal and raspy-voiced, trap rappers Lil House Phone and Lil Pain. "I just wanted a way to showcase the different kind of beats I make," Nedarb explains, and Amity takes the listener through a yearning heartbreak that anyone can identify with, spanning reflection ("A Feeling"), destruction ("Eat Me Alive Interlude"), and distraction ("Babygangsoldiers").
"He says he hates making beats, but he has one hundred million of them and they're all slappers," frequent collaborator Smrtdeath claims. He's not joking; Nedarb's body of work is massive, with over 130 songs on his Soundcloud and more lurking around the internet and inside his myriad hard drives. "I could make beats everyday," Nedarb says — and such a workhorse approach was a necessity when he was starting out, as he'd sell productions for a few hundred dollars to anyone interested. Lately, his process has been a little more judicious; his friends come over to drink, he plays a beat, and they launch into writing and recording.

Largely borne out of this process, the bulk of Amity was created in his home studio, most songs taking just a single day to get right. "It starts ambient, then there's the emo-type stuff, and then the turnt stuff," Nedarb explains when discussing the album's trajectory. "It's a rollercoaster of emotions." Journalists and fans alike have scrambled to classify the sound of Nedarb and his peers, often referring to it as "SoundCloud rap."
"It's easy for people to attach themselves to something if there's a certain name on it," he ruminates. "Emo was definitely a genre of music, but the bands didn't come up with it. It was the fans." Nedarb and most of the featured artists on Amity are just old enough to have seen formative influences like Senses Fail, Armor for Sleep, and Chiodos live, and their fans are young enough that they may not even be familiar with these influences. "Kids are hella depressed," he claims. "Back in the day, there were a lot of bands that fit the vibe of how we were feeling."
"When you put something on by Ned in the car, you can instantly tell it's him," Smrtdeath claims, while discussing Nedarb's knack for rap beats and 808s "for people to snap on," his "melodic, ambient shit," and his ear for samples. Everything Ned makes feels dark and fresh, like it was just made that day; rather than bearing the mark of trendiness, however, Amity's drone-drenched beats are built to last. "He's popular because he can do so many different things well," says Smrtdeath.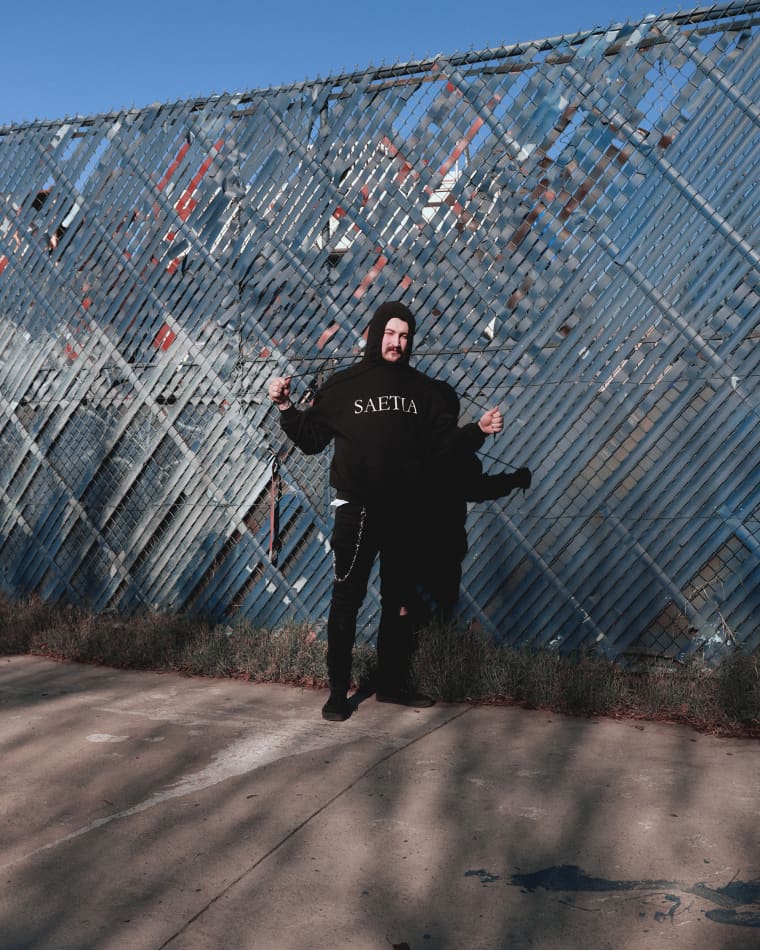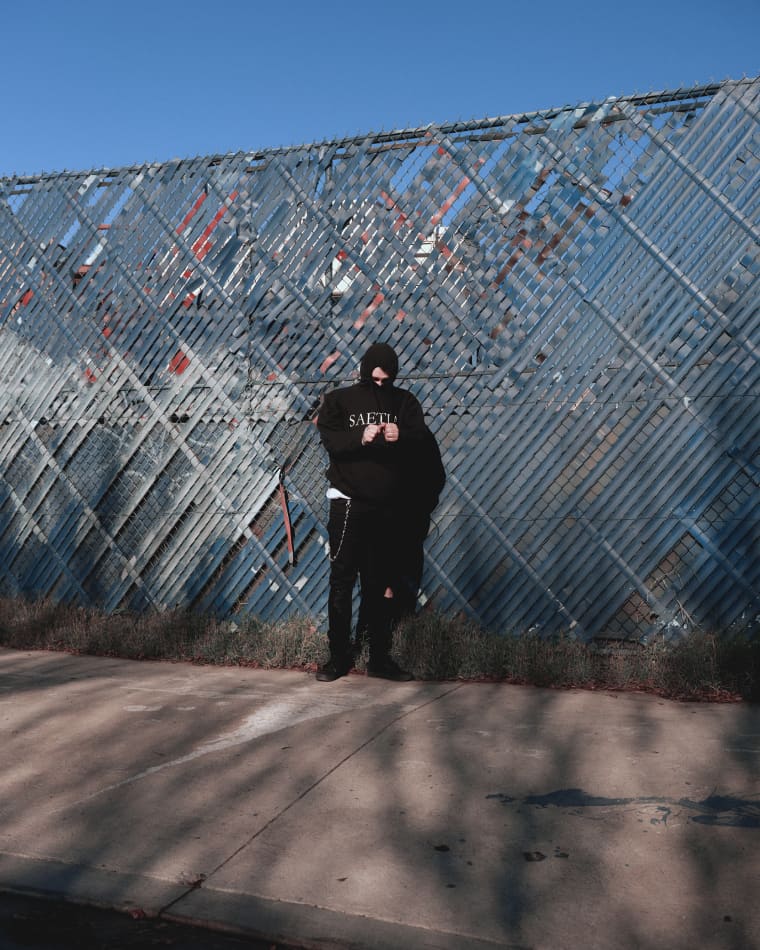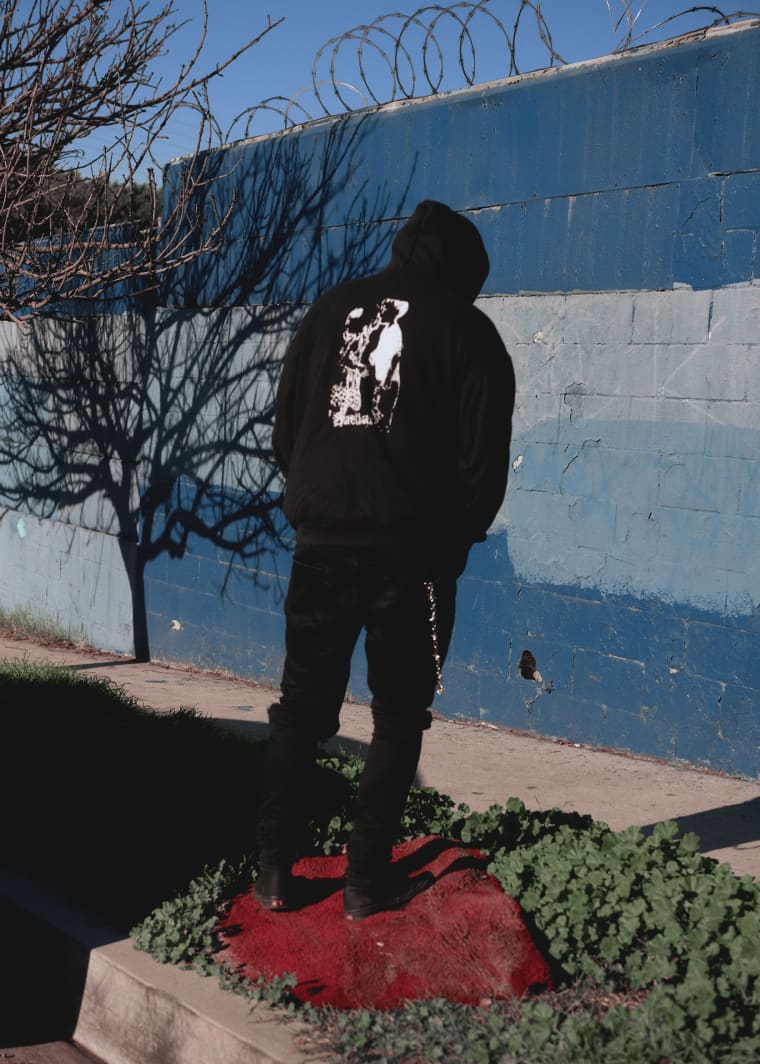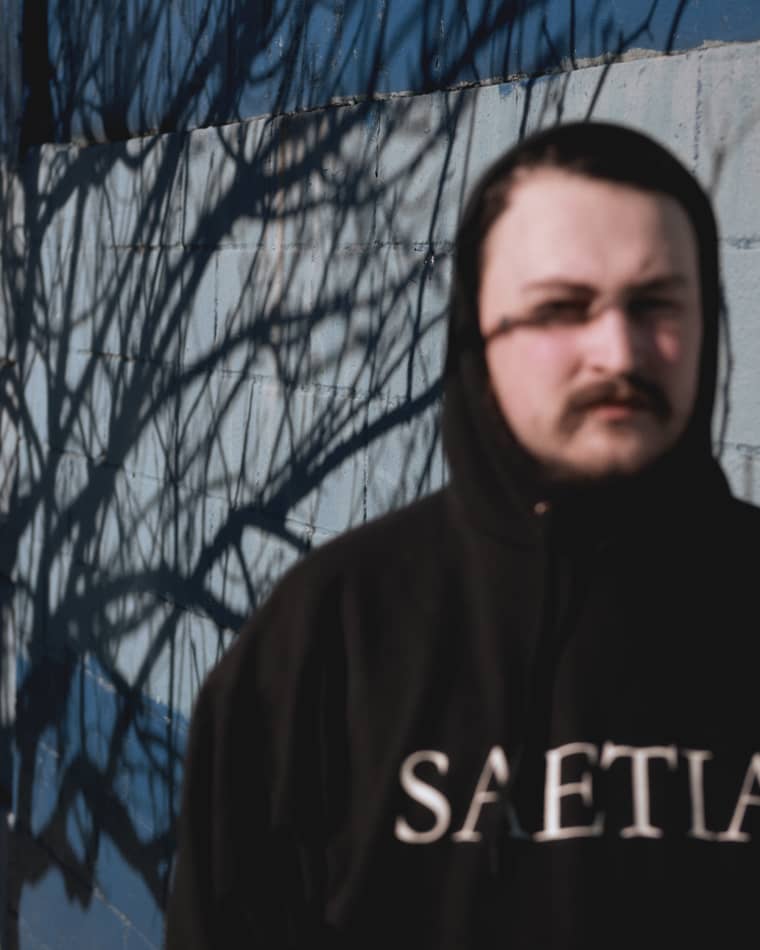 And the mainstream is catching up with him; thanks in part to his collaborations with late rapper Lil Peep, his productions have over 100 million streams on Soundcloud. Next up: focusing on Misery Club, a "boy band" made up of himself, Philly crooner Zubin, Wicca Phase Springs Eternal, and Jon Simmons of defunct emo outfit Balance and Composure. The group played a show in a small town in Pennsylvania late last year, with fans flying in from all over the world to pack into the wing-festooned sports bar Bart & Urby's. Nedarb's also the guitarist in an as-yet-unnamed band with emo vocalist and fellow Lil Peep producer Horse Head, Smrtdeath, and industrial-leaning singer døves. (They're still looking for a bassist.)
Otherwise, Nedarb's days are mainly marked by bowling with his best friends — custom-engraved "Top God" bowling ball in tow — or eating salmon burgers in Highland Park. Music aside, his cohorts talk about "adultish, mature plans," like investing in a bar, restaurant, or venue; name tattoos aside, he's been thinking about the long game, the birth of his son propelling his shifting perspective. (He did drop a grand on Prada sneakers recently, though.)
Before the release of Amity, Nedarb headed to a Turnover concert in Los Angeles by himself. "I feel emotionally attached to loud music," he remembers. "Sometimes you have to get it out of your system." The gig proved to be a near-spiritual experience that ended in his shedding tears, which his own fans have done at Nedarb shows. I ask him what the last thing was that he cried about. "Shit, girls probably," he laughs, knowing that it's better to feel something than nothing at all.