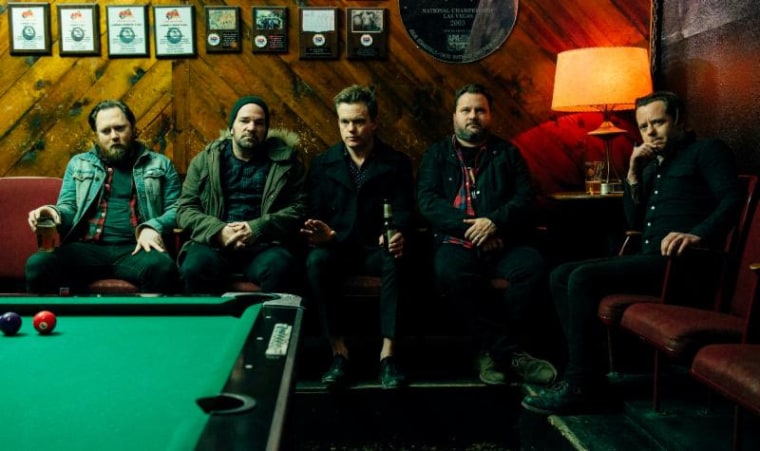 Long-running emo band The Get Up Kids are back with a new song "Satellite" from Problems, the band's first full-length album in eight years. Check it out below. "I'm really, really excited about the stuff we've been writing," Matt Pryor, the band's frontman, told The FADER last year in an interview. The video for "Satellite" is directed by Kerstin Ebert, and tells the story of a small cardboard robot who's disillusioned with his big city life.
Pryor said in a press statement that "Satellite" began as a song about his son. "[He's] 14 and a total introvert—not antisocial, he just genuinely likes to keep to himself... But then somewhere down the line I started singing about myself—about how even when you're playing a show to a room full of people, I can still feel anxious and isolated."
Listen to "Satellite" below. Problems is out May 10 via Polyvinyl. Preorder it here.