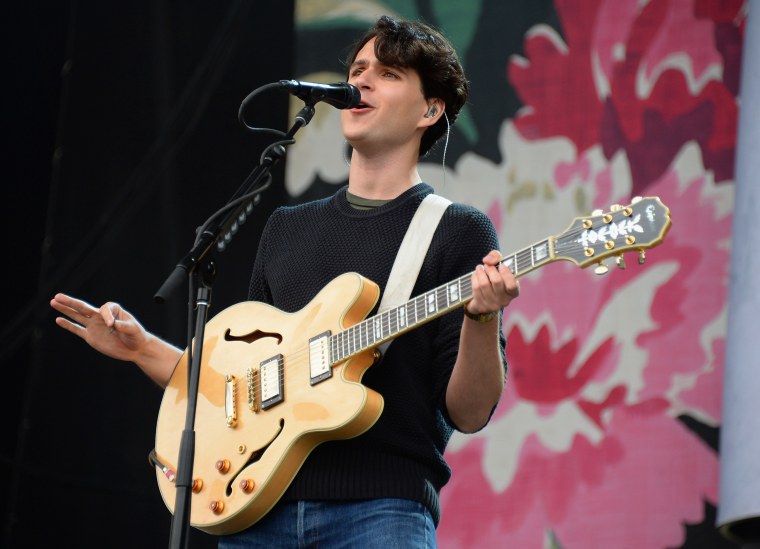 Vampire Weekend frontman Ezra Koenig criticized The View co-host Meghan McCain this afternoon for declaring that a political cartoon drawn of her by a Jewish cartoonist was "one of the most anti-semitic things I've ever seen." Both Koenig and the cartoonist Eli Valley are Jewish, and McCain is not.
"What does anti-Semitic even mean to you?" Koenig asked. "he's a Jewish cartoonist who has spent his career examining Jewish identity, Zionism & anti-Semitism. if this is the most anti-Semitic thing you've ever seen, you haven't spent any time examining those issues yourself."
Valley's cartoon, seen in McCain's tweet above, was drawn after McCain's much-criticized speech on The View blasting remarks on Israel and lobbying made by Representative Ilhan Omar, one of the two first Muslim women to be elected to Congress. Omar's remarks, while clumsy, were misrepresented as antisemitic by Republicans and right-wing media figures, including McCain, who called them "very scary" in her speech on The View. McCain said through tears: "Just because I don't technically have Jewish family that are blood-related to me doesn't mean that I don't take this seriously."
Valley said on Twitter following Koenig's defense: "I guess now's as good a time as any to announce I'm the newest member of Vampire Weekend."