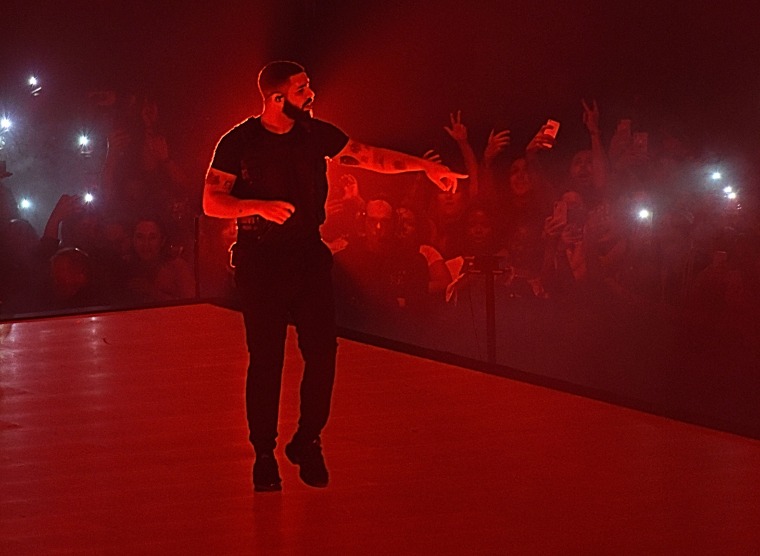 Drake kicked off his European tour in Manchester, England on Sunday night. His Manchester Arena set included guest appearances from U.K. rappers Dave and Fredo. The previous night Drake popped up at Fredo's own Manchester headline show at the nearby Ritz venue. Check out footage below.
The first night of Drake's Assassination Vacation tour was also noteworthy for the absence of "Don't Matter To Me" from the setlist. The Scorpion song features vocals from Michael Jackson and was a regular fixture during Drake's tour of North America in 2018. However, a week on from the airing on Leaving Neverland, the song did not appear during the Manchester show.
Drake's European tour continues throughout March and April.
Fredo and Dave at Drakesss show 🔥🔥🔥 #Drake pic.twitter.com/fJo4clAPyW

— Arham (@Arhamsaif_) March 10, 2019
🦂🦂🦂🦂🦂🦂 #AssassinationVacation pic.twitter.com/EN1r6wd2vK

— Word On Road (@TheWordOnRd) March 10, 2019