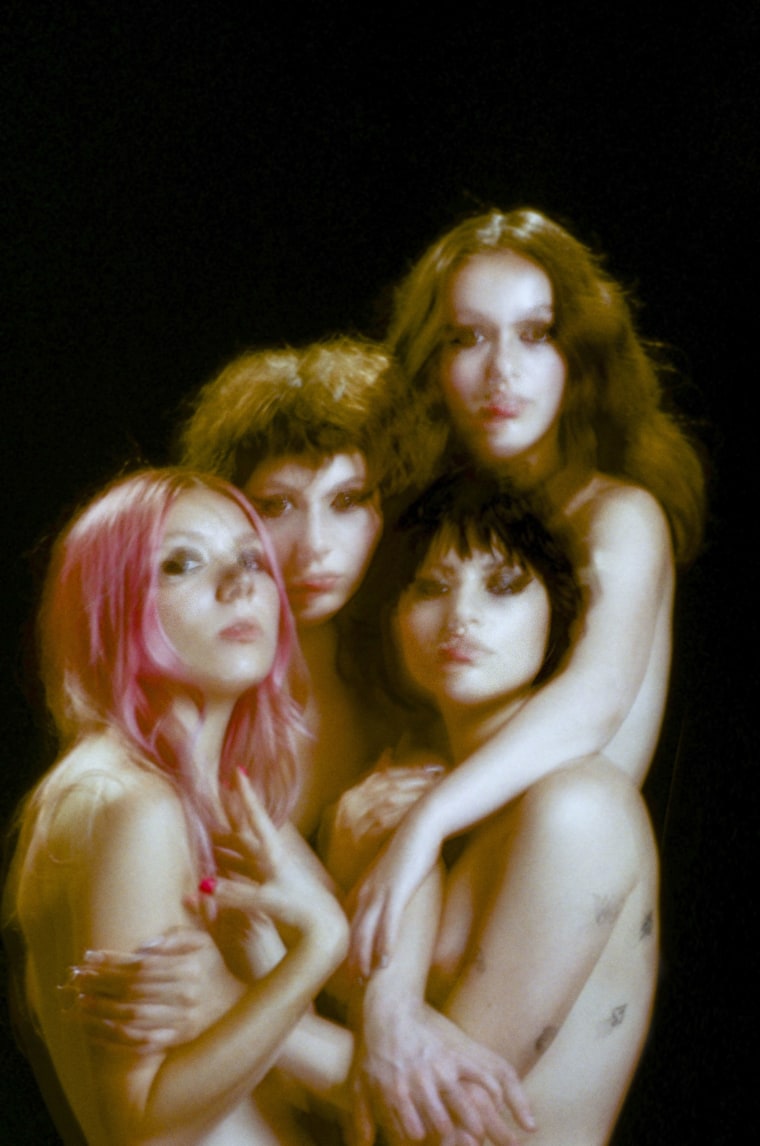 If you've been anywhere near Charli XCX's social media feed lately, you've almost certainly heard the name "Nasty Cherry" tossed around a bit. Pop's resident utopian has been plugging the glammed up four-piece for months now without a trace of explanation as to who they are, what's their story, and most importantly, what they sound like.
Now, Nasty Cherry is finally ready to fill everyone in. The British-American band links singer Gabbriette Bechtel, guitarist (and part-time Kitten frontwoman) Chloe Chaidez, bassist Georgia Somary, and (former Charli XCX) drummer Debbie Knox-Hewson. They're newly signed to Charli's label Vroom Vroom Recordings, and today, they're popping that cork with their debut single "Win." Co-written with Charli and Justin Raisen (Sky Ferreira, Angel Olsen), the track is a potent introduction to the band's vision, a kick-drummed slow burner fueled by powder keg determination.
Writing to The FADER, Charli explained the origin story of how she brought the girls together.
"I've always wanted to work with a girl band - but not in a pop group type of way - and I love collaborating with women, so I just started talking to some of my friends about it. I'd be like 'Have you ever thought of being in a band? I think you'd be good at it.' And then we just kept talking about it and it made more and more sense. All the girls (Gabbriette, Debbie, Georgia and Chloe) and I were feeling it. They got on and had interesting ideas and it just sort of happened. I feel like together they're extremely unique. They are funny and bold and have something interesting to say. It feels weird and special.
"Win" is out across all streaming platforms today. Hear it below, and then watch a Henry Redcliffe-directed behind the scenes clip of Charli and the girls gearing up for their debut headlining gig at the Moroccan Lounge in LA on March 15.