Spotify Premium members to enjoy unprecedented access at 2019 FADER FORT
Including a separate entrance line into the event, and of course, some Spotify Premium x FADER FORT merch.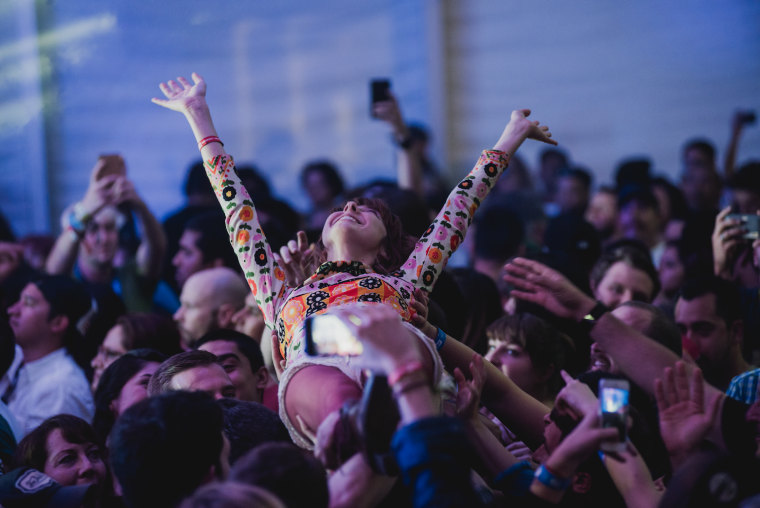 FADER FORT 2019 is upon us. And with a partial lineup now officially announced (including performances from Megan Thee Stallion, Queen Key, and Lil Gotit), folks attending the unforgettable three-day event will surely wanna keep their Spotify Premium memberships handy. The streaming service is partnering with FADER FORT to provide its Premium members with some pretty cool (and essential) stuff throughout the fest.
For starters, Spotify will be showing love to premium members by giving them a chance to be among the first guests allowed onto FORT's concert grounds, with a separate line of entry than regular attendees. Guests will just need to authenticate Premium memberships when RSVP-ing for FORT. Spotify Premium-holding attendees will also get the chance to avoid the sweat-drenched crowd, and instead, be able to comfortably watch FORT's performances via an elevated viewing platform on the grounds.
In addition, members will also be eligible to nab some good ol' FADER FORT x Spotify Premium merch and will be granted exclusive entry into two fireside chats co-curated by The FADER and Spotify Premium during FORT.
Last year's FADER FORT included a surprise performance from the turn-up kings Rae Sremmurd, as well as sets from The FADER cover star Rico Nasty, new cover star Billie Eilish, Chicago rapper Valee, and many more. In the past, the FORT stage has been graced by Drake, Future, Erykah Badu, Tyler, The Creator, and many more of music's biggest names.
FORT 2019 will open at SXSW on Wednesday, March 13, and will close out after Friday, March 15.