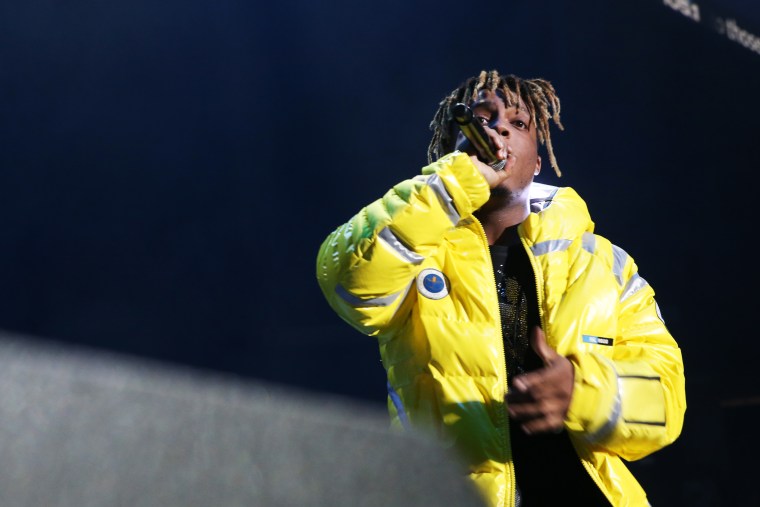 With the release of his latest album, Juice WRLD has officially snagged his first no. 1 on the Billboard 200 chart.
According to Billboard, Death Race for Love topped the chart with 165,000 equivalent album units, 43,000 of which were traditional album sales. The publication notes the album had the "biggest week overall, and the largest streaming week for an R&B/hip-hop album in 2019."
Prior to this, Juice WRLD's highest charting album WRLD on Drugs, the rapper's 2018 collaborative project with Future, peaked at no. 2.