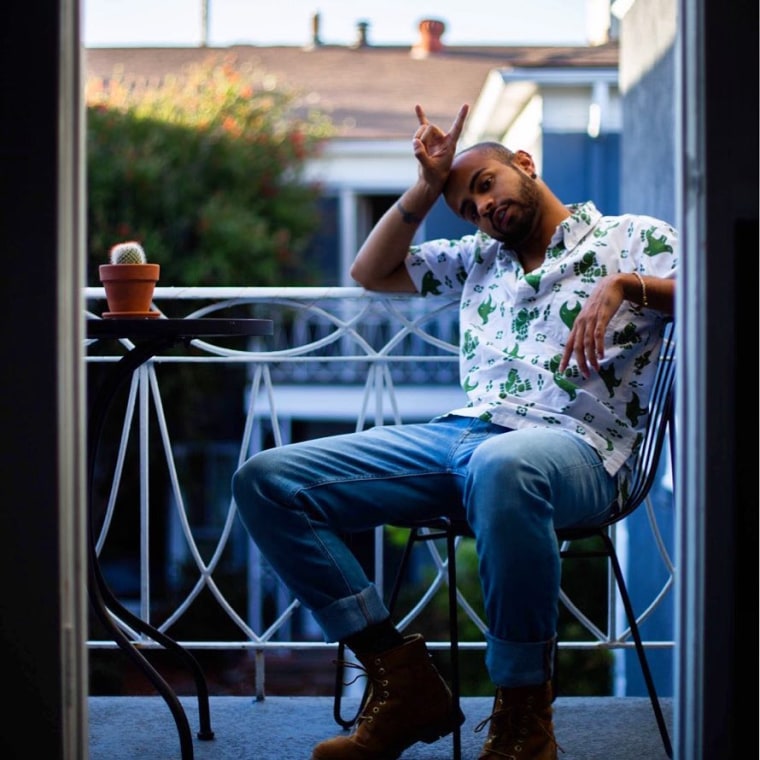 22-year-old Los Angeles-based rapper/producer Nafets shoots for the glass ceiling on his explosive new song "Glorious." Over an unhinged beat reminiscent of Brockhampton's most high-energy moments, he looks to a visionary filmmaker for guidance when he raps: "Industry can't keep us down, time to Peele, smash a teacup and Get Out."
It's a tip of the hat to a pop cultural moment on a song that, otherwise, has its crosshairs locked on the structures built to keep age old traditions afloat.
Speaking to The FADER via email, Nafets said: "'Glorious' is a statement for all creatives, especially my fellow first gen immigrants, that are navigating the current gatekeeping climates for their art. It's an anthem to keep faith in your own worth and work, and embrace the wealth of unique perspectives and stories that we hold which deserve to be told."
Check out "Glorious" below. Nafets will release a new EP via new label Your Favorite Cousins soon.