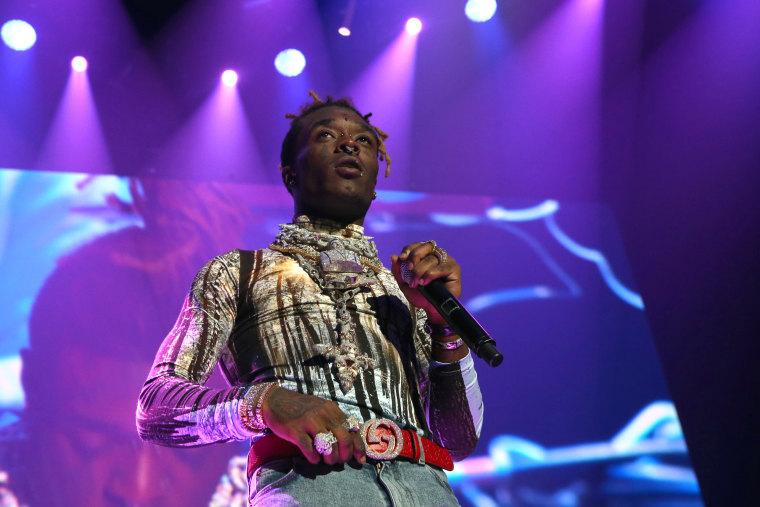 For months, Lil Uzi Vert has been publicly battling Generation Now label bosses DJ Drama and Don Cannon over the delayed release of his album Eternal Atake. The rapper said in December that the project was completed, but has since accused Generation Now of "disrespect" and urged his Twitter followers not to sign with a similar label.
Fans have been berating Cannon and Drama with angry Instagram comments since January, when Uzi claimed to have erased all of his unreleased music. On Sunday, DJ Drama left an Instagram comment of his own on a post by Akademiks in which he claimed it's up to Uzi when he wants to release Eternal Atake: "uzi should put EA out tomorrow or any day he wants. He has me & Cannon's total support and blessings to drop it!"
Lil Uzi Vert took to Instagram on Monday with a set of apparent responses to Drama. "If you want your album 2 drop Number One Rule don't hang with the boss girlfriend," he wrote in the first Instagram Story, before posting "Let the guilty answer all the blogs. FREE UZI."
In another post, Uzi claimed he was "Back in the studio" and thanked JAY-Z's company Roc Nation.
The controversy comes a few days after NAV claimed that Uzi was blocked from appearing on his album Bad Habits. "DJ Drama and Don Cannon won't clear his verse legally," Nav wrote on Instagram. "I used to be a big fan of them since Gangsta Grillz mixtapes and thought they support new artists. I guess it's all about the $$$$ for them now!"
A representative for Lil Uzi Vert was not immediately available for comment.