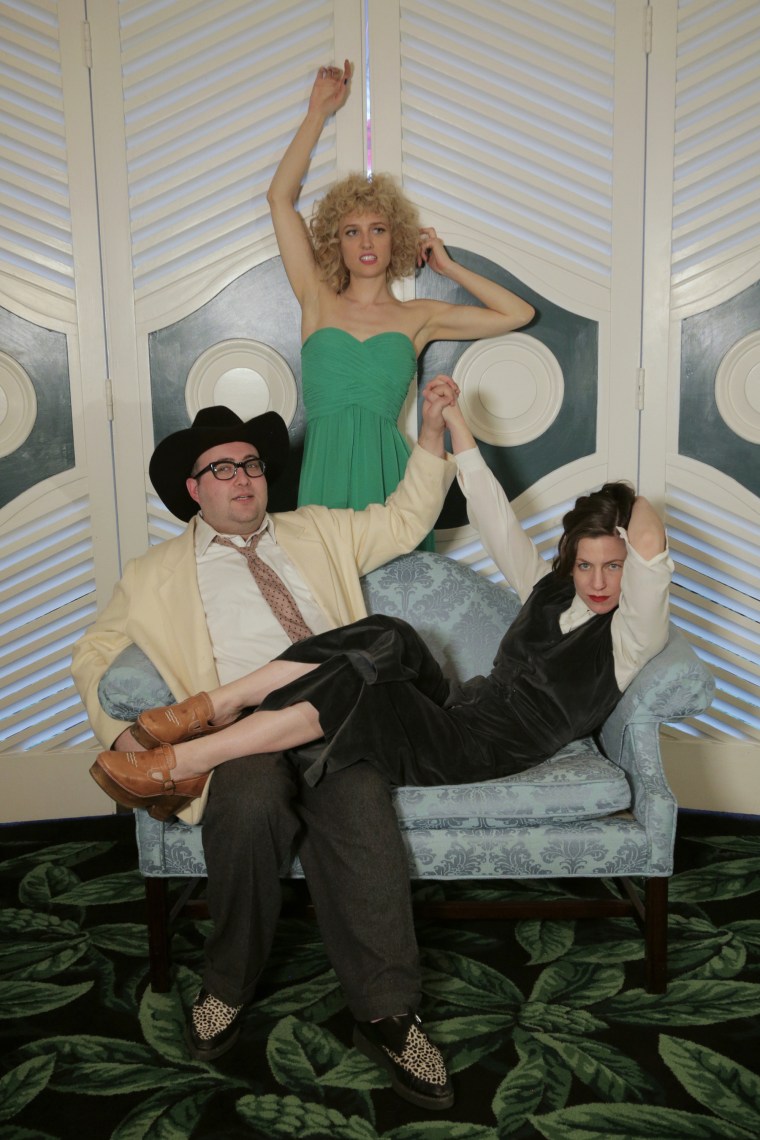 This Friday, Priests will release their sophomore album The Seduction of Kansas. The DC post-punk trio have already offered a few different shades of the record, including the title track and "Good Time Charlie." Today, just ahead of the full project, they're sharing one more, a track called "Jesus' Son" that gestures to Lou Reed and "a thousand others who perhaps too have felt like the son of god at one point or another."
The accompanying video, directed by David Ashton and Katie Alice Greer, is a near shot-for-shot reimagining of Nine Inch Nails' "March Of The Pigs" video. "The mythology of a rock band relies heavily on building a captivating arsenal of visual signifiers, one of which is often a 'live performance' music video," the band wrote in a press release. "We decided to try our hand at this as an expression of our identity— we are, in fact, a rock band— and so, we pay homage to those who have come before us."
Check the video out below, and stay tuned for The Seduction of Kansas, out this Friday via Sister Polygon.