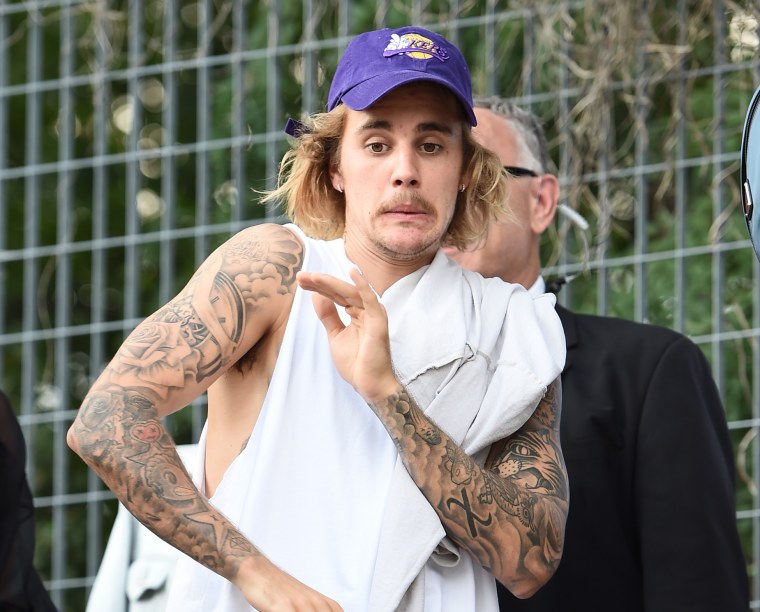 Even by April Fools' standards, yesterday's annual excuse for pranks turned out pretty mediocre: James Comey announced his presidential campaign as a moderate; Countess Luann said she's moving to Los Angeles; even the Cheesecake Factory forgot to post their annual confectionary joke. Perhaps the biggest rile-up was Justin Bieber who posted an ultrasound on Instagram and followed it up with a photo of wife Hailey Baldwin at a doctors appointment, captioned "If U thought it was April fools."
Obviously, it was April Fools'. But Bieber's prank managed to upset a number of social media users, who implied the newly married singer was being insensitive to those who struggle with infertility. In a new Instagram posted earlier today, Bieber apologizes for the unintentional controversy.
"There's always gonna be people offended, there's also people who don't take jokes very well, I am a prankster and it was APRIL FOOLS. I didn't at all mean to be insensitive to people who can't have children," he writes. "But I will apologize anyway and take responsibility and say sorry to people who were offended. I truly don't want anyone to be hurt by a prank.. it's like when I shoved cake in my little sisters face for her birthday expecting her to laugh but she cried."
Read his entire statement below.