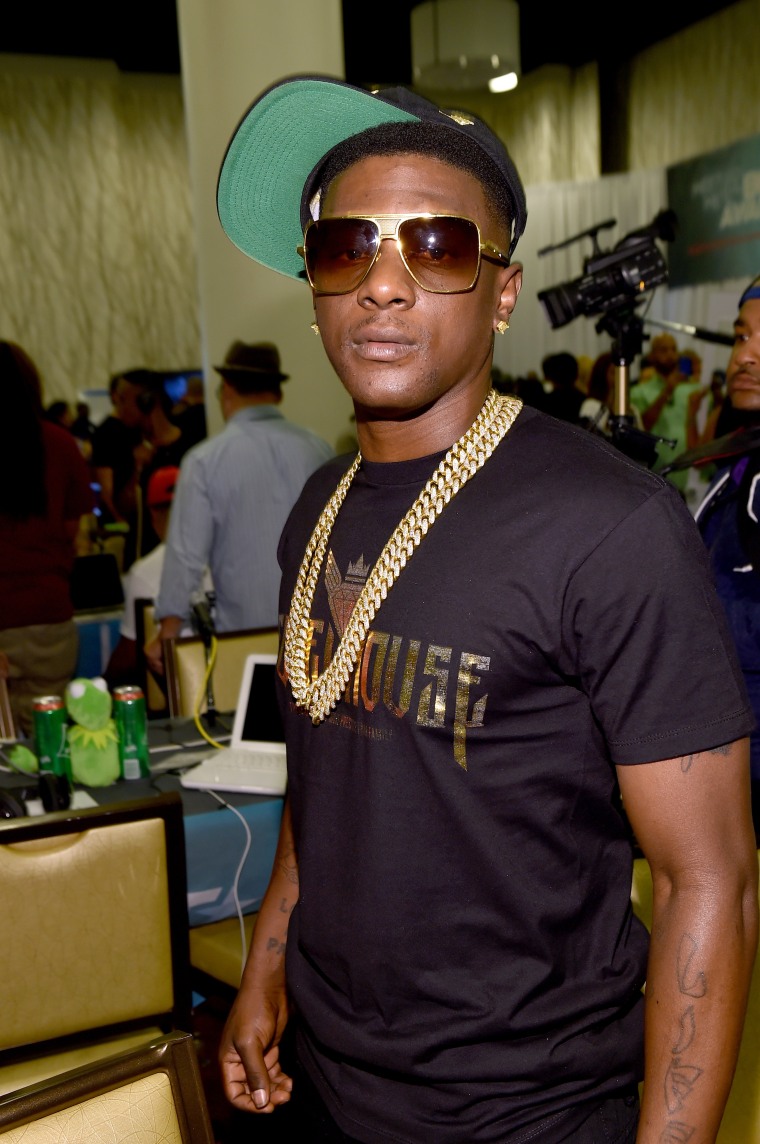 Boosie Badazz was arrested on felony drug and firearm charges following a traffic stop in Newman, Georgia, the Newnan Times Herald reports. The newspaper reports Boosie was arrested alongside former NFL player Antonio Allen after investigators found marijuana and a loaded gun in their car.
Police officer Sgt. Jeff Bugg, said he saw the white Dodger Charger Boosie, real name Torrence Hatch Jr, was driving swerve in and out of its lane, leading him to pull the vehicle over. Police state that a search of the vehicle resulted in the discovery of 11 grams of marijuana plus a loaded 9mm handgun. Boosie told officials that Allen was his bodyguard.
The Times Herald reports that Boosie admitted to talking on the phone while driving. Both men were charged with possession of marijuana in addition to possession of a firearm during the commission of a crime and are currently being held in the Coweta County Jail.
The FADER has reached out to Boosie's team for comment.