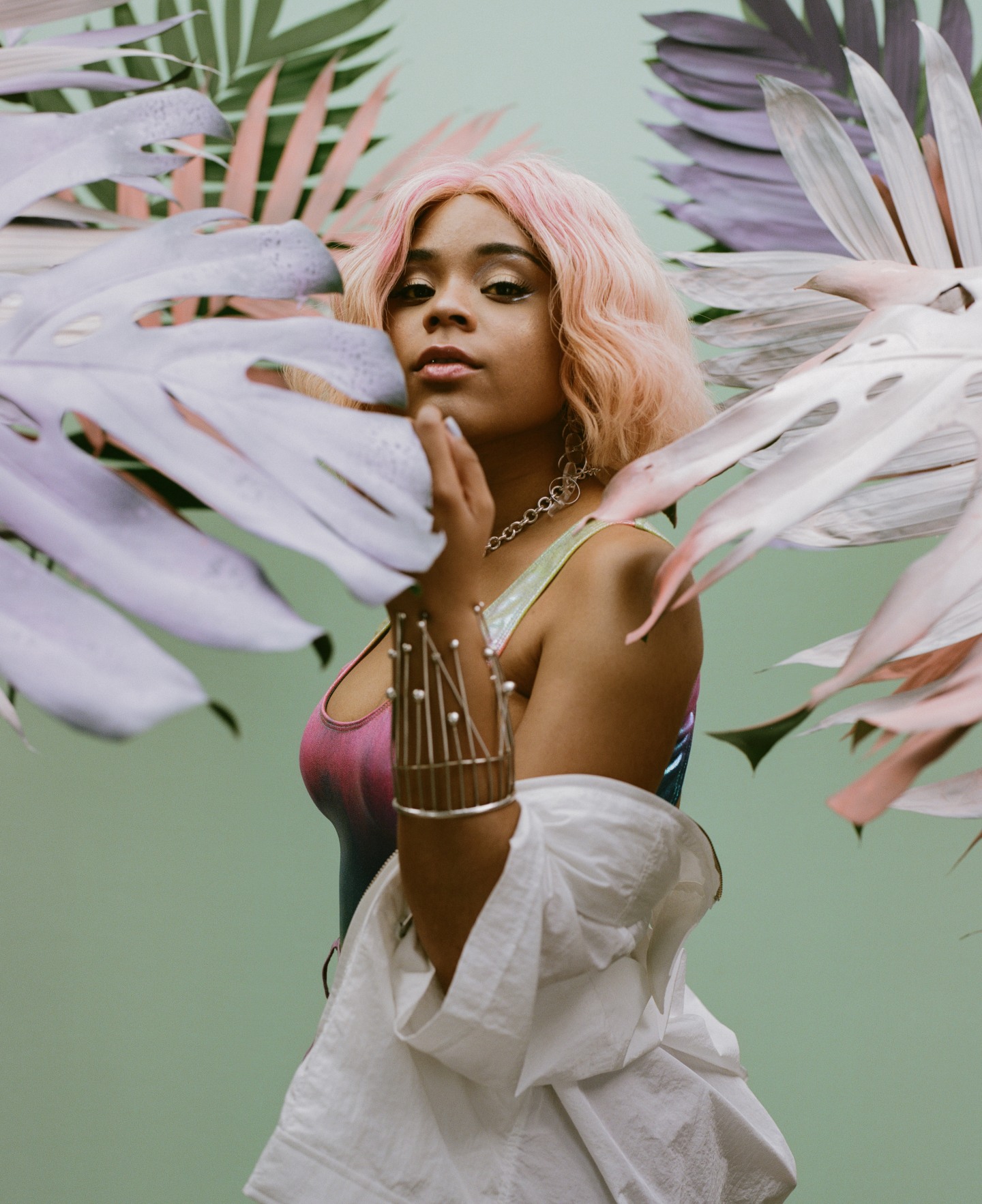 On Tayla Parx's debut album, We Need To Talk, she takes casual listeners and stans (Taylatotts) through her own journey of love. A personal favorite (and soon to be fan favorite) on the album,"Happy Birthday," came to life after she left a happy birthday voicemail on a lover's phone and had to accept she wasn't special enough for them to even pick up. With this debut album, the focus is all on her voice, her lyrics, and her vision; something her whole life has been leading up to.
When she was a child, Tayla Parx, born Taylor Monet Parks, was a student at Debbie Allen's dance academy in Dallas, Texas. The legendary actress/dancer/choreographer took notice of Tayla's talent and encouraged her to not only pursue singing but acting as well. After getting permission from Tayla's parents, Allen brought Tayla to Washington D.C and the young star began performing at the prestigious Kennedy Center. She was soon booking roles on shows like Everybody Hates Chris and Gilmore Girls. Her breakthrough role, however would come playing Little Inez in the 2007 movie musical Hairspray.
After booking roles on a few Nickelodeon shows and finding a mentor in Babyface, Tayla started to feel pigeonholed as an actress and decided to retreat from the spotlight and regroup. But, around 2014, she returned and her name started to appear in the credits section on songs for pop stars. In 2014 alone, she wrote songs for artists like Ariana Grande, Danity Kane, Fifth Harmony, Jennifer Lopez, Keyshia Cole, Prince Royce, and even Mariah Carey. Since then, she's worked with Ariana several times over and proven her ability to genre hop, writing for Leann Rimes, BTS, The Internet, and Panic! At The Disco. Her work on Janelle Monae and Christina Aguilera's latest albums earned her Grammy nominations last year. With a 2017 mixtape under her belt already, Tayla is no longer just offering songwriting as a service. She is now offering vocal production, engineering, and creative direction when an artist goes through her 'TaylaMade' factory.
Outside of her work in the music industry, Tayla also does voice work for video games like The Sims and TV shows like The Walking Dead. But, typically songwriters just write their songs and get pushed to the background by the singers who sing their songs. However, in November, Ariana Grande released her breakup anthem "thank u, next" and recruited her real-life best friends and co-writers Tayla and Victoria Monét for a performance on Ellen and starring roles in the corresponding music video. It's something Tayla doesn't take for granted. "I'm so lucky that I've been working with artists who appreciate me and want other people to appreciate me. Some artists want to keep you their best-kept secret," she says while reflecting on her whirlwind year. But when you're as talented as Tayla Parx, there's no way you could ever be anyone's best-kept secret.

You co-wrote Ariana Grande's "7 rings" and the song interpolates "My Favorite Things" from The Sound of Music. The New York Times reported that 90 percent of the royalties from that song will go to Concord, the music company that owns "My Favorite Things."
We had to make that decision whether we were going to use one of the most expensive samples you could possibly use. I think at one point we were like, "Is it more important to make an impact right now or is it more important to be selfish and maybe the song is a little less than what we actually want it to be?" And I think we were all like, "You know what, fuck it. It's worth it for the song to come out."
Are you equally hands-on with the rest of the business aspects of your work or do you prefer to just go in the studio and do what you have to do?
I happen to be one of the few who is hands on. I managed myself my entire career. I have to decide from the splits and who I want to write with and really build a vision for what I see myself as these past few years. As a creative, people don't want to take you seriously on the business side. It was important for me to know that I'm good at the business side of the music industry.
On the thank u, next album, you have writing credits on five songs. Out of those five, "Ghostin" struck a chord with people in a different way. That album is very light and fun and then "Ghostin" comes and it's this departure in sound and feeling from everything prior.
We had to be very very careful with the exact lyrics that you choose and the exact melodies that you choose. Because of the fact that this is different than a song about being a bad bitch. We wanted to make sure we were respecting her feelings in that. It was a song she brought to me and Victoria [Monét] and was like, "Yo, can you help me finish this." It was the perfect time because it was at a time when her relationship at that moment was evolving into what it is now. You can hear the pain in her voice.
Can you walk me through your creative process once you hit the studio? Does the beat come first and then the melody and lyrics?
"Ghostin" was different because it was a concept that was there and [Ariana Grande] brought it to me and Victoria [Monét] to finish. But, usually, when I go in to write a song, it's just me saying, "I like this beat. I don't like this beat." The moment I like a beat, send me into the studio. I don't want to sing a note until I'm on the mic. It's the first things that come out that are the right way to say it.
With "Needy," for instance, it was literally me in a room going through beats with Tommy [Brown]. I hadn't seen Ariana yet. Before that, it had been years since we had seen each other. I'm standing in the booth saying, "Needy, needy, needy, needy." I'm singing it and I come out and she's like, "What the fuck." That kinda kick-started everything. The trust in knowing that, Look, we got your back. For me, seeing her in love like, "I'm like h, you're needy huh?" And she's like, "Yes I am." For her to know that somebody's watching her and not judging the way that she loves. I'm not judging your emotions and your feelings. I'm catering to them and allowing you to be honest enough with me and open so that I can get that into a song and everybody can know you the way that I do.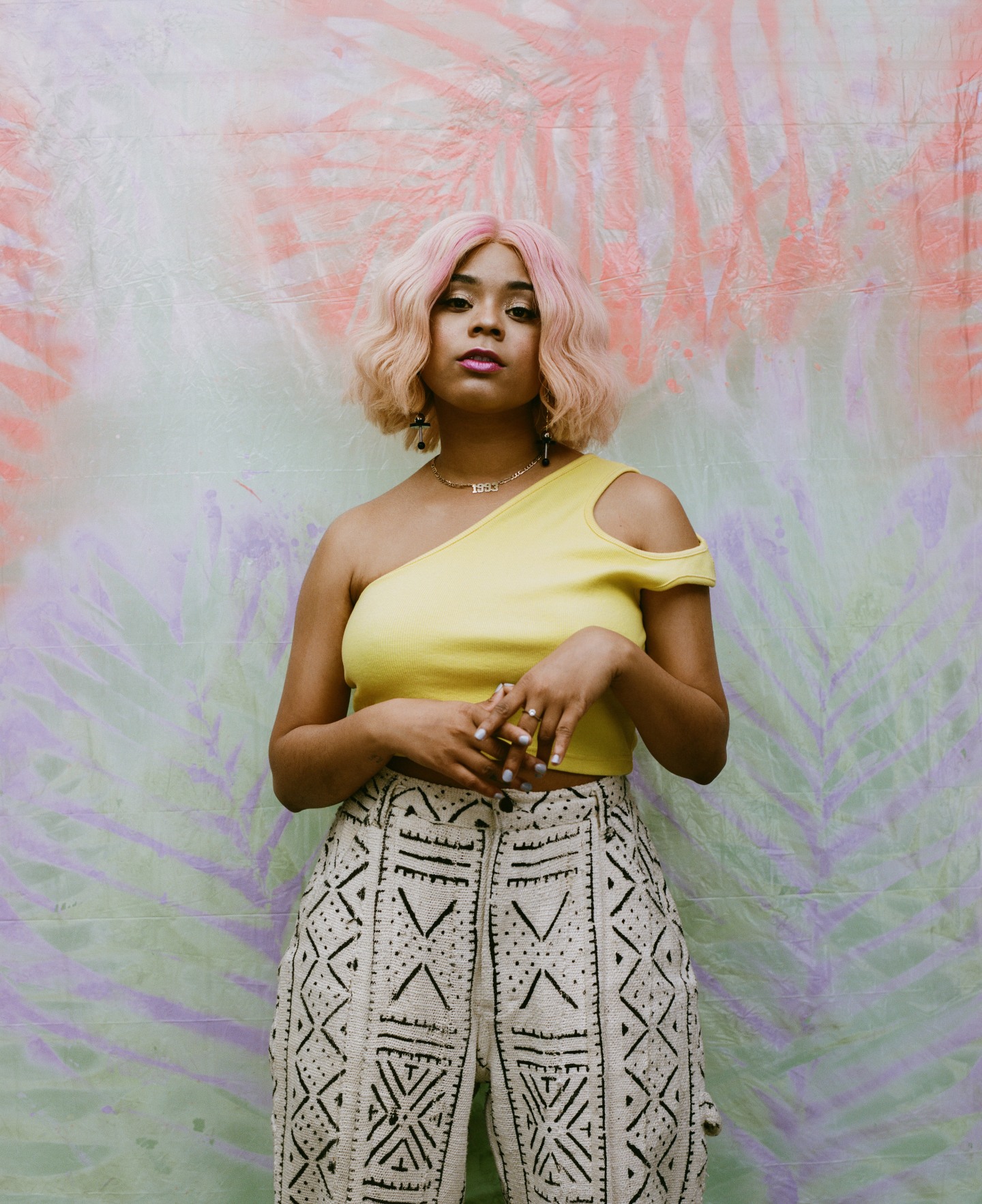 What song, out of all of your hits and placements, are you most proud of from the past year?
I think the song I'm most proud of right now is "High Hopes" by Panic! At The Disco…
You killed that. I was shocked to know you had a hand in writing that.
I chose that record because I think a lot of people expected me to write R&B or whatever. But, I was also boxed into a lot of unnecessary boxes in the early parts of my career and even throughout. They see a young black girl come in and see me kind of dressed in an urban manner and they assume. I went out of my way to say, "Hey, I've had the No.1 Latin pop song. I've had the No. 1 rock song and then pop and R&B."
What has to happen in order for you to know it's the right artist? Is it a feeling?
It's definitely a feeling. First, are we going to even allow this artist to cut the song? How do they sound on the song? Do I believe them? I admire artists who don't write their songs but still make you feel like they did. Rihanna is very good at making sure it sounds the most sincere. It is like another form of acting. I can't imagine, as a songwriter, having to take on a completely different thing that I haven't done. It is one thing that you have to take into account as a songwriter. Just believing in your stuff enough to where it's like, Okay I'll sit on this song for a year or two or five years until I feel like the right artist is singing it.
Something that's really interesting is you've also been able to have success as a songwriter for K-pop acts like BTS, Red Velvet, f(x), and Tao. What drew you to them?
The main thing that attracted me to K-pop was the artistry. I used to wonder why they were one of the only places that still sells physical copies and the US doesn't do that anymore? I was so intrigued that they defied gender and genre. It was so fun for me, and I couldn't do it for an American artist. Doing BTS or Red Velvet or 21 or f(x) intrigued me and it was a challenge I was willing to take on. American artists were so focused on staying in one genre.
Last year, you received a Grammy nomination for your work on Janelle Monae's Dirty Computer album. How did you get involved with that?
I had been so engulfed in the pop world for the past few years. I started to be curious on the left of center pop. How can I work with an artist who isn't so mainstream? How can I make it more accessible? They had reached out to me and they were just like, "Look, there's something missing. We've been working on this album for years at this point."
I went to Atlanta, I went to her house, and we talked and got to know each other. I was sitting in the studio and writing and writing and writing. Sometimes three songs to the same beat which is challenging for me because I have a short attention span. I've never had to perfect as much as I had to do with Janelle [Monae], which was an amazing challenge. She's ahead of the curve and that's why I think the Grammys and people like that really respect her in a completely different way than most mainstream pop artists.

Another album you worked on and got a Grammy nomination last year for was Christina Aguilera's Liberation. What was that like to be in the studio with such an icon?
One of my first memories of singing, I was singing one of her songs. It was incredible, I just had to tell her this. Like, Yo, I'm sitting next to an icon, I'm at her house, I'm playing nerf gun wars with her son, I'm playing baseball with her in the backyard. We were really getting to know each other and we became friends over this two-year album cycle doing this album. She really wanted to know, what do people want from me in this day and age? And I'm like, "They want you to be real." It's hard for artists I think, if they came out before a certain year. Perfection was the thing that people loved. Now, that's completely done for. People want real. I had to be the person that was going to tell her things that she doesn't want to hear all the time.
Can you break down what exactly a publishing deal is and why or why not an artist would go through with one?
A publishing deal is literally you teaming up with a company and giving up a certain amount of your rights in exchange for them doing the business part of your music. How much you give up depends on your deal specifically. It's kind of the independent versus major label kind of conversation. You can do your own publishing but its a lot harder when it comes to sync, licensing, and all those other things. I wasn't going to do a publishing deal at all. I found myself being able to get myself into the room. I woke up one day and was like, "You know what? Fuck it. I'm going to just listen to what these people have to say.
Your new album, We Need To Talk was released through Atlantic and your own label, Taylamade, Inc. Very few artists have released their debut through their own imprint.
A lot of labels started to realize that I was writing their artists' songs and helping their artists come up with an identity for themselves. The last few albums I've worked on, I've done at least half the album. Whether you talk about Christina [Aguilera] Janelle [Monae] or Ariana [Grande]; I'm really helping these artists discover what it is they're trying to say. It's beyond songwriting. Artist come to me for styling and creative direction. I'm making everyone happy. I ask the label, "What do you need from this artist?" I ask the artist, "What do you want to give your fans?" I can help this artist become a better artist.
Earlier today, you tweeted that the first and last time you were in Italy you were with the biggest inspiration for the album. What happened with the relationship and how did it shape this album?

[Laughs] I'm not good with talking about my feelings if they're not in a song. That's probably why I write like 200 songs a year. I didn't even know at the time that we were creating an album, I was just in love. I didn't know that I was at the time because i had never been in love before. But, you gotta be in love to literally wake up one day and be in Italy two days later because that person is there. The evolution of that relationship has allowed me to grow and kind of define my idea of love and passion. Because, for once, I cared about something other than my career.
When you write songs about someone, do you send them to them or just wait for them to see it and put two and two together?
Well, their initials are in "Me vs. Us." Only they would know that and I'm so private about who I would date. But, it's nice for me and this other person to know that this album is about them. Imagine putting a year and a half or two years into fifteen songs. I can look back on my life and my fans can look at these albums and these mixtapes and follow my journey. I'm in my 20s and discovering so much about myself and being so honest and open about it. I'll make mistakes, I'll make up for those mistakes and continue to grow. Right now, all I'm concerned with is being my most authentic self.