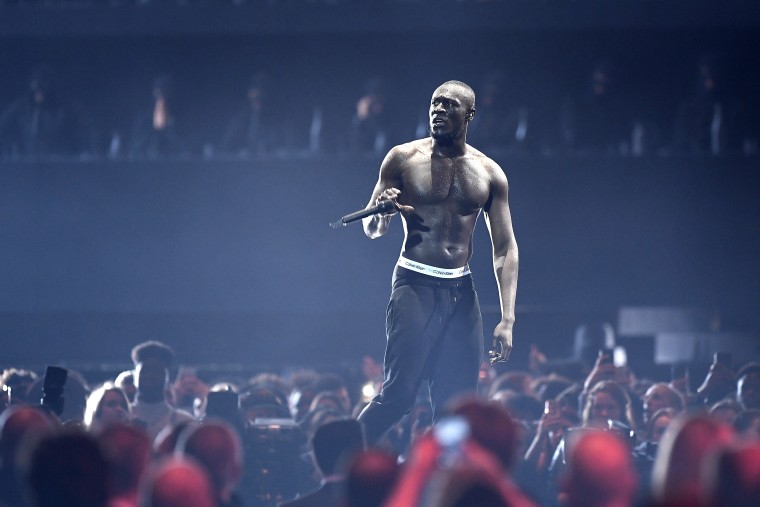 Stormzy has pulled out of tonight's scheduled headline set at Snowbombing Festival in Mayrhofen, Austria, after what he described as racial profiling from security. In a series of stories posted to his Instagram account, the British rapper revealed that he made the decision to cancel when his crew was targeted by security, who were "alerted to the possibility that an individual at the festival was allegedly carrying a weapon."
"My manager and all my friends who were at the festival were racially profiled, targeted and aggressively handled because they had 'reason to believe someone was carrying a weapon,'" Stormzy writes. "The security targeted them (despite no one fitting the description), were physically aggressive when handling them, and there's been no effort from the festival to actually deal and address the problem."
"This is the kind of soul draining shit black people gotta deal with all the fucking time and I"m sick of it, so fuck the festival and fuck my performance," he continued. "Again, deeply sorry to everyone who came but...this is necessary in the grand scheme of tryna fight back racism."
In a statement posted to the festival website, Snowbombing apologized for the incident: "we are doing everything we can to understand the full situation and are treating this with the utmost seriousness to ensure this does not happen again."