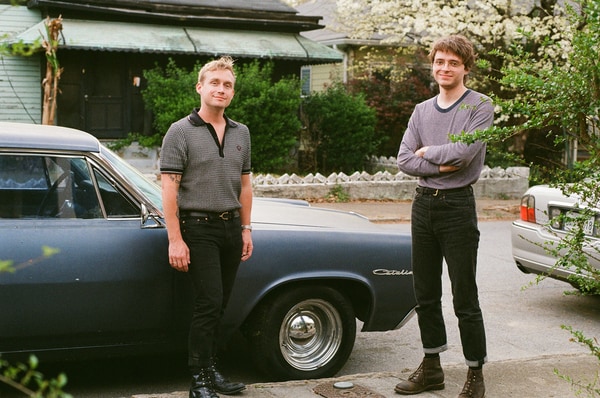 As Omni, Frankie Broyles and Philip Frobos build angular post punk-pop with unflinching potency. Today, the Atlanta band announced that they've signed with Sub Pop for their upcoming third album, which they're currently working on. In the meantime, they're offering two new tracks, "Delicacy" and "I Don't Dance." In a press release, Frobos elaborated on the former:
"'Delicacy' was one of the first songs we wrote after a couple of years of non-stop touring behind Deluxe and Multi-task. It came naturally to Frankie and I but felt like we were headed someplace new. It's written about falling in love, with who would become my wife, on a 23-hour layover in Casablanca, exploring a new continent, feeling intrigued and truly alive."
Listen to both of the songs below, and stay tuned for more from Omni.