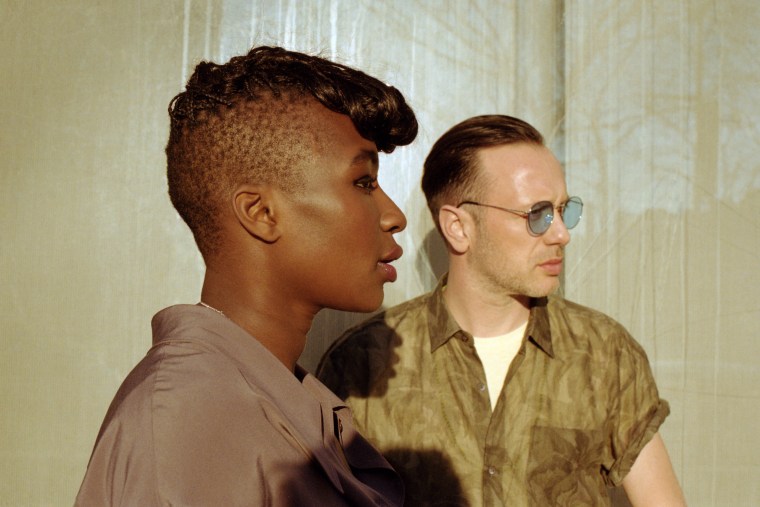 As TSHEGUE, Congolese singer Faty Sy Savanet and French-Cuban producer Nicolas Dacunha merge punk syncopation and sledgehammer rhythms to form something truly infectious. Their latest single, "The Wheel," exhibits the duo at their most heart-pounding, and today, they're revealing an exhilarating video to match. The Renaud Barret-directed clip takes us back to Faty's hometown of Kinshasa, where the Club Etoile Rollers tear through the city's streets with vigor. In a statement to The FADER, Barret told the story behind the clip:
"An ordinary day in Kinshasa. I'm in a taxi on Lumumba boulevard, when suddenly my vehicle is in the middle of this gang of kids slaloming between cars. We exchange "thumbs up", signs of complicity, rolling side by side for a moment. One of them spots my camera bag, comes closer and asks me "Hey sir! Do you wanna shoot something crazy?" I couldn't refuse! This is the magic of a limitless city where each and every day brings incredible spontaneous possibilities.
Now as I watch the beaming faces of these kids, thrown at full speed on their crumbling rollers, almost out of control, intoxicated by danger and only protected by their faith in good luck; I can only see a metaphor for the Congo's situation. But also a middle finger to a society trying to maintaining an illusion that everything should be controlled, supervised. These free riders remind us that life must be lived in the present. Not yesterday, not tomorrow. Now!"
Watch "The Wheel" below, via Ekleroshock Records.