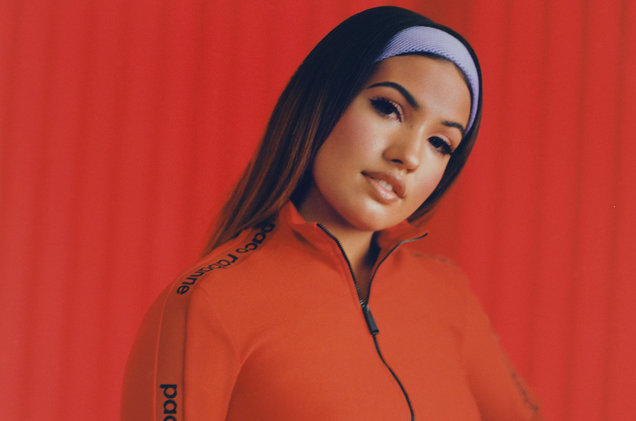 U.K. R&B singer Mabel has announced details of her debut album. High Expectations is out on July 12 via Capitol Records and features the single "Call Me Up."
In a statement introducing the album, Mabel wrote: "High Expectations, the title says it all. It's about the expectations I have of myself, other people's expectations of me and vice versa, especially in relationships. The general topic of the project is the negatives and positives that come with that. I want to send a positive message to everyone that's going to listen to it. I've gained so much confidence from writing this album and that's what I want people to take from it."
High Expectations:

"High Expectations" (Intro)
"Bad Behaviour"
"Don't Call Me Up"
"FML"
"We Don't Say…"
"Selfish Love" f. Kamille
"Lucky" (Interlude)
"Mad Love"
"Trouble"
"Put Your Name On It"
"Stckhlm Syndrome" (Interlude)
"OK (Anxiety Anthem)"
"I Belong To Me"
"High Expectations" (Outro)

Bonus tracks:

"Finders Keepers" (with Kojo Funds)
"Fine Line" (with Not3s)
"My Lover" (with Not3s)
"Ring Ring" (with Jax Jones)
"Cigarette" (with RAYE & Stefflon Don)
"Not Sayin'"
High Expectations artwork: