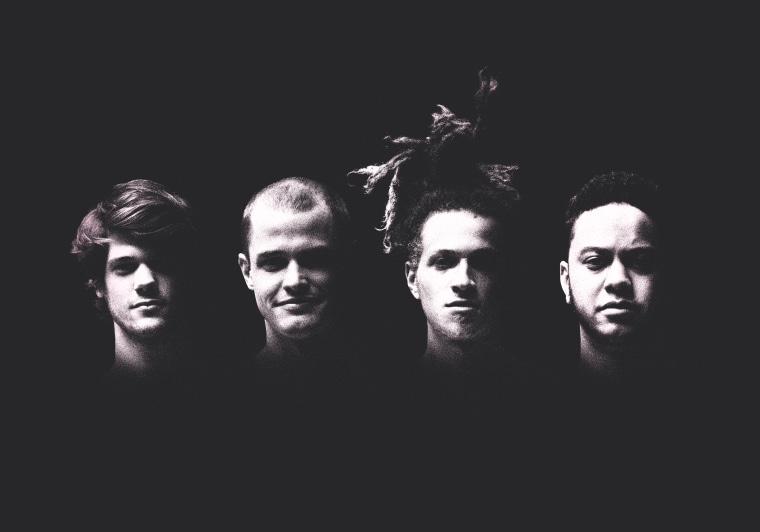 You might have missed altopalo's debut frozenthere when it was released in 2018 but you'd be advised to go back and check out a low-key mastery of tension and release. The New York band return with a brand new single today in the shape of "Mud," a mix of conventional songwriting with industrial elements. "Mud"'s pretty synths collide with abrasive elements suggesting they've been listening to SOPHIE while Rahm Silvergade's vocals shift in pitch and tone throughout, adding to the alien vibe of the music.
Speaking to The FADER via email, Silvergade explained the unlikely origins of "Mud." "We wrote this song after cleaning up a box full of maggots in the basement of the house we were living/recording at," he said. "It seemed like the box at one point had old documents from the '80s. No longer. Just maggots and dirt, which in this case was composed of maggot excrement. Anyway the song is about tar pits of the mind."
Meanwhile, Mike Haldeman of the group added: "Once in elementary school I told my therapist that there was "thunder in my brain." mud is the goopy sticky mess that clings to ones feet when the "brain rain" is falling everywhere. as friends, the four of us altopaloans take special care in sharing much of our mud with one another."
Check out "Mud" below. altoplao's upcoming live dates can be seen here.