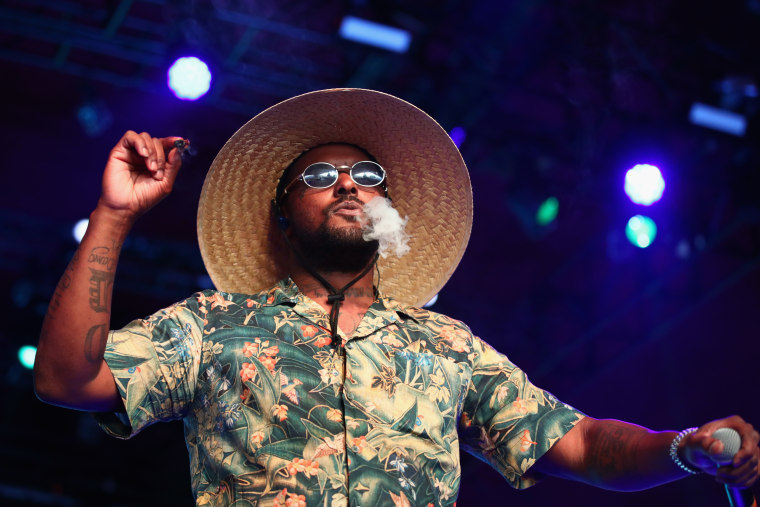 ScHoolboy Q stayed charming throughout his recent GQ profile, even when it touched on a "toxic" period in his life. The rapper, who releases his new album CrasH Talk on Friday, talked about his struggles with depression while making the project. "I'd be in the house smoking weed, just waiting to go to the studio every day. That's not a good life. That brings on depression," he said.
His formula for breaking through was an unorthodox one. He golfs at the Calabasas country club every day, takes boxing lessons, enjoys "intermittent fasting" ("he'll eat only between noon and 8 p.m.," according to the profile), and videogames like Call Of Duty. "Video games saved my life, too," Q says.
While his hobbies helped, it wasn't a straight shot to CrasH Talk. Q says elsewhere that before finishing the project, he threw out two "trash" albums and completed a third that his labelmates Kendrick Lamar and Jay Rock convinced him was a dud.
Read the full interview here. It's a good one and the pictures are fire. CrasH Talk will contain Q's previous released singles "CHopstix" featuring Travis Scott and "Numb Numb Juice."