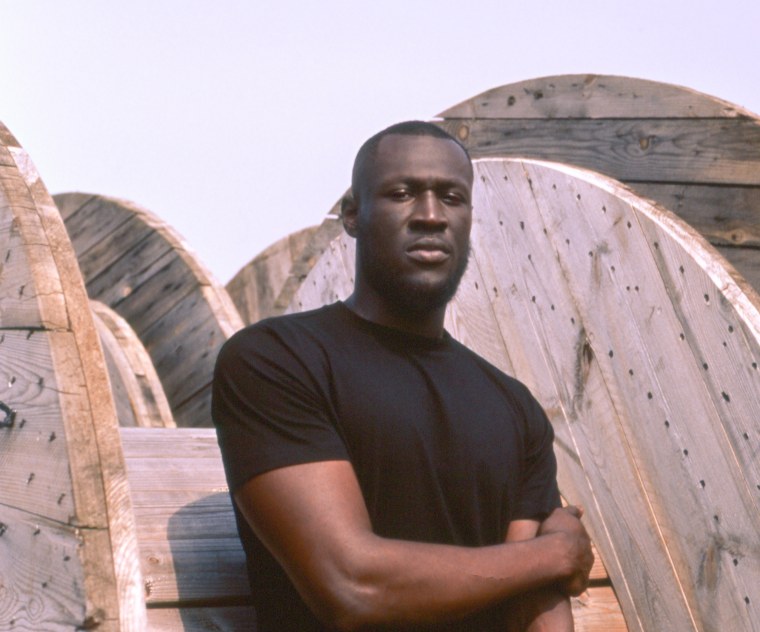 Just ahead of his headlining set at Glastonbury, Stormzy is back with his first single since 2017's Gang Signs & Prayer, "Vossi Bop." The charged up, Chris Andoh-produced single has the Wicked Skengman embodying the energy of a viral dance from Twitter's (sadly suspended) @NL_Vossi back in 2015. In a Beats 1 interview with Julie Adenuga, he further elaborated on the track's origin story:

"I met Vossi on the internet... He went to get Supermalt, he was on his way back, and he was just dancing to this song. But it was just so infectious, and such a genuine joyous moment that for whatever reason, I went studio a couple weeks later, and I made this song called 'Vossi Bop.' But this is like three years ago, 2016 I made this song. Or 2015. And yeah, I just had the spirit of Vossi in me, and I was just like ... Yeah, it was very like, now that I think back on it, it just felt very from God, and very natural. Like yeah, this is my vibe right now. I think it just embodies everything that I'm about. The confidence, the humor, the style, the flair, the anarchy, the chaos, just the vibe. All of these things, I was like, "This is me embodied."
Elsewhere in the interview, Stormzy discussed the recording process behind his as-of-yet untitled sophomore album. Check out a clip from the conversation, and stream "Vossi Bop," below.