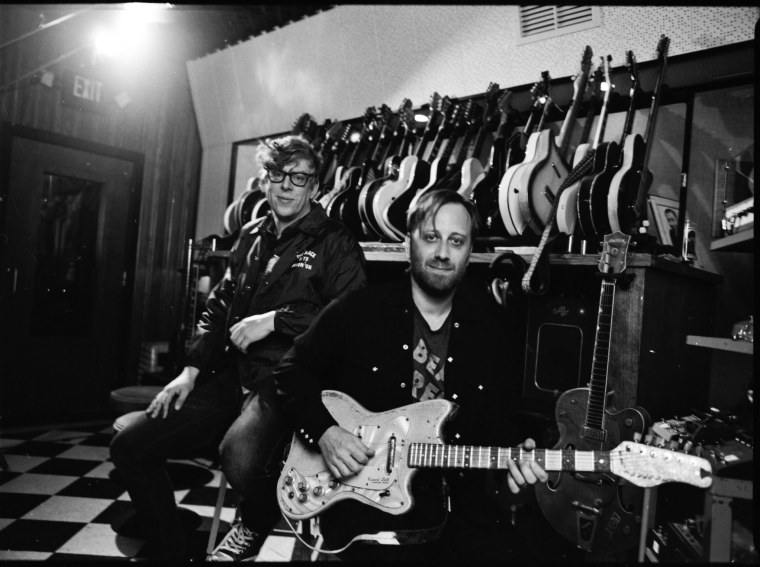 The Black Keys have confirmed details of their ninth album. "Let's Rock" is out on June 28 via Easy Eye Sound/Nonesuch Records. The second song from the record, "Eagle Birds," is streaming below.
"Let's Rock" marks The Black Keys' first album since Turn Blue in 2014. They recently announced a run of 2019 shows with Modest Mouse, *repeat repeat, Jessy Wilson, and Shannon & The Clams performing on select dates.
The album was written and tracked live at Easy Eye Sound studio in Nashville and is produced by Dan Auerbach and Patrick Carney. Speaking in a statement Carney said: "The record is like a homage to electric guitar."
"Let's Rock" tracklist:
"Shine A Little Light"
"Eagle Birds"
"Lo/Hi"
"Walk Across The Water"
"Tell Me Lies"
"Every Little Thing"
"Get Yourself Together"
"Sit Around And Miss You"
"Go"
"Breaking Down"
"Under The Gun"
"Fire Walk With Me"