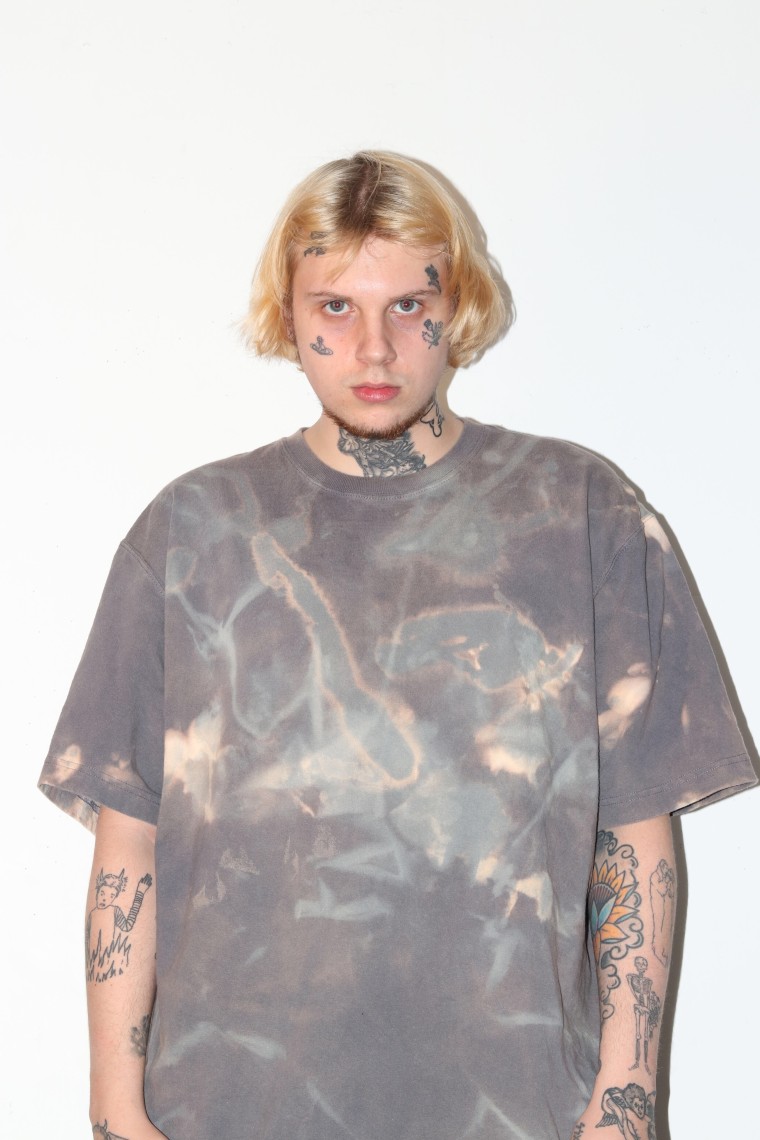 BBY Goyard is a 23-year old artist from Maryland who makes music that attempts to dispel the notion that vocal experimentation, especially with regards to auto-tune and other modifications, can't function as an instrument in its own right. Goyard will pitch and speed up his voice over breakbeat styled production that is reminiscent of those chipmunk remixes — only, in this case, Alvin is a mid-20s DJ in some smokey, UK club.
Following high school and a brief stint delivering pizza, Goyard moved to North Carolina where he started making music at 18. He draws influence from both pop-punk bands like All-Time Low as well as rap artists like Chief Keef and Soulja Boy.
Today, The FADER premieres his debut EP Depth Perception, a four-track project that gives listeners a general introduction to a more refined Goyard. There's a mixture of menacing beats with thunderous 808s, punctuated with verses that are delivered with a staccato-like precision along with one particularly airy, introspective track.
"This is my debut EP and I wanted to include subject matter that shaped me into what I am today — like nostalgic movies and pop culture references, primarily 90s based," he tells FADER. "I like futuristic beats, and some of my main producers Fatherblaze, Jvles and Khroam always deliver that sound that catches people off-guard, which I love. I want to open some eyes to a different side of rap they may have never heard of before. That's where I came up with the title Depth Perception – at first, my music might just seem like hard trap music, but if you take the time to dig in, you'll be surprised."
Stream Death Perception down below.