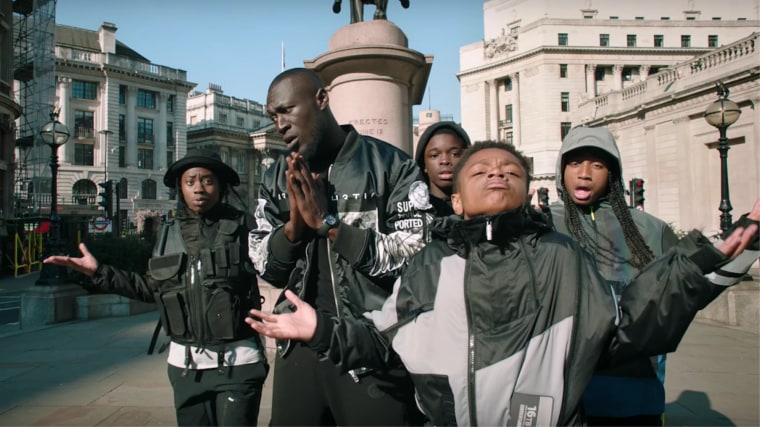 Stormzy has landed his first No.1 single in his native U.K., outselling Taylor Swift in the process. The British rapper dropped new song "Vossi Bop" last Friday, April 26, the same day Swift launched "ME!," setting up a straight battle for the top spot. Stormzy ended the week as the victor, with his song being streamed 12.7m times in the past seven days.
That figure represents to biggest streaming week ever for a rapper in the U.K., some two million more streams than previous record holder Drake with "In My Feelings." Ultimately, Swift had to settle for No. 3 in the Official U.K. Single Chart with "ME!" landing behind Lil Nas X's previous number one "Old Town Road."
"Vossi Bop" is the British rapper's first release since his breakout album Gang Signs & Prayer dropped in 2017. Since then he has set-up an imprint with publishers Penguin Books and created a scholarship program for black students applying to Cambridge University.
This summer he will become the first grime MC to headline Glastonbury Festival. Revisit his FADER cover story here.