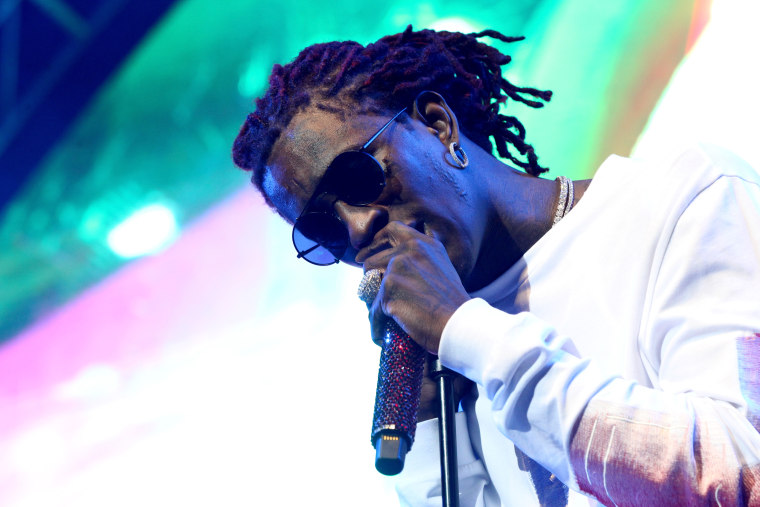 Mourning looks different for everyone and musicians either distance themselves from their craft or are inspired in the wake of tragedy. Young Thug recently shared a snippet of an unreleased song honoring Nipsey Hussle, who was killed in Los Angeles over a month ago.
The unnamed track, which Thug shared with the caption "I luv u twin", sees the rapper talk about Nipsey's death and the effect it had on his family. "I can't see how niggas let him get shot/ That lil baby ran up on him ain't nobody but him die," Thugger rapped. "Trying to give niggas the benefit, but really I cannot/ And I can only imagine the tears on him mother's and his wife's eyes."
It's still unknown whether the song will be part of a larger project, and the caption didn't reveal a title or release date. It's possible it may end up as part of the rapper's next studio album, which will be executive produced by J. Cole.
Watch the snippet below.