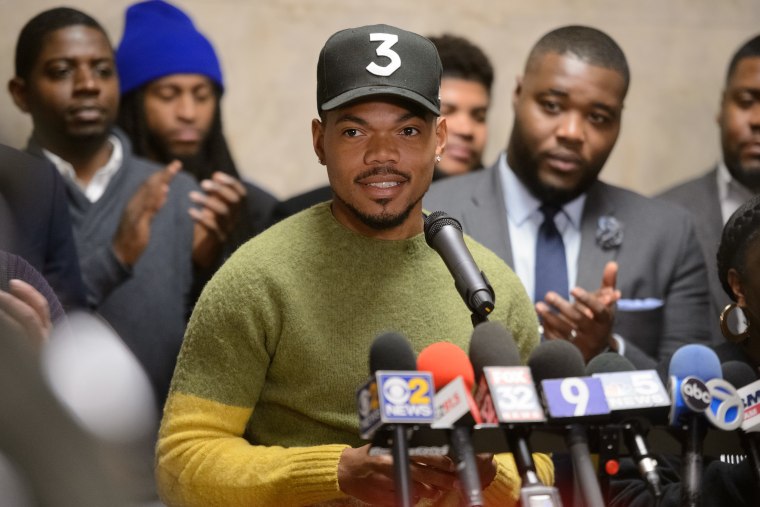 Chance the Rapper manifested Wendy's spicy chicken nuggets back onto the popular food chain's menu. Over the weekend, the rapper tweeted a list of positive affirmations that included "Wendy's WILL bring back spicy nuggets at some point please please Lord let it be today." The nuggets were discontinued from Wendy's menus in 2017.
The Twitter account for the popular food chain then tasked social media users to like their post about Chance's request 2 million times if they wanted to see the item return to menus.
Chance even tossed in some album promotion as a part of his campaign in favor of the nuggets.
Eventually, the brand tweeted that the nuggets would, indeed be coming back at an unknown date.
Not everyone was a fan of the news, though. Amy Schumer criticized Wendy's treatment of women farmworkers in a post that tagged Chance the Rapper and alluded to his support of the food chain. Schumer also used the post to reveal that she is having a boy.
This is likely a good week for the 2 million followers who did like the Wendy's post, though."