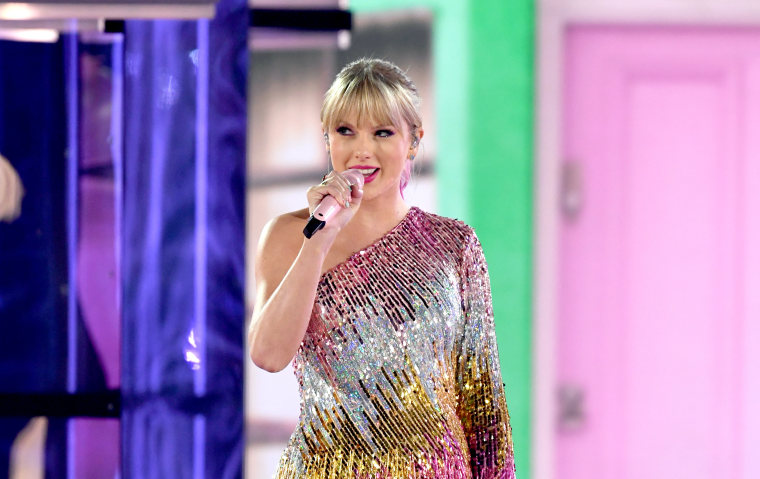 We're entering a new Taylor Swift album cycle, and with that comes a whole new trove of not-so-cryptic hints regarding what it'll entail. Swift appears on the cover of the latest issue of Entertainment Weekly for what's being billed as her first magazine interview in over three years.
The interview itself isn't too revealing, but Swift's button-emblazoned jean jacket in the photoshoot is packed with "easter eggs" about the album — we know they are hints, because the magazine tells us on the cover. The most glaring is the button closest to Swift's hand, which is a screencap from Drake's "Hotline Bling." Next to it is an orange button that says "track 5." So, yeah, you've got it Sherlock: Drake's on Taylor Swift's album, probably.
Elsewhere on the jean jacket, Swift has buttons declaring her love for niche pop cultural franchises such as Friends, Game of Thrones, and Grey's Anatomy. There's also buttons of her cats, a rainbow flag heart, Troye Sivan, Selena Gomez, Faith Hill and the Dixie Chicks (who are also not so subtly featured in her "ME!" video, so, yeah that collaboration is probably happening too).
With regards to the album, still dubbed TS7, Swift says it's her attempt at "trying to convey an emotional spectrum," and that it's a "personal journey." It's also being billed as having more songs than any of her previous records, so expect more than 16 tracks. Read the entire cover story over here, via Entertainment Weekly.