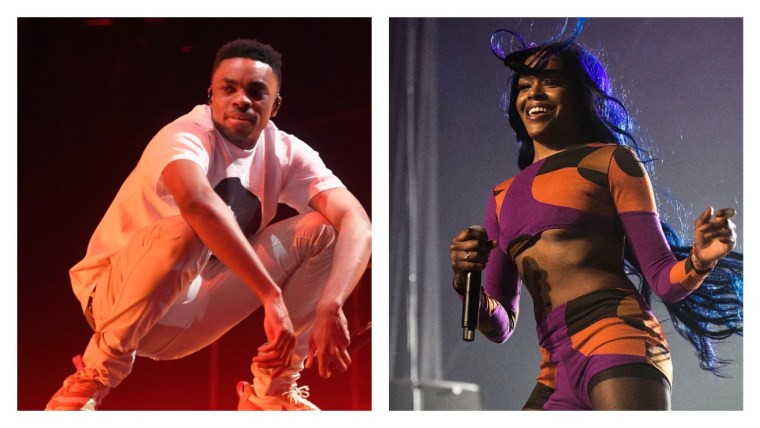 Here is a list of things that were targeted on Azealia Banks' Twitter account on Thursday: gays who support abortion, the Impossible burger, and Vince Staples. Banks managed to tie these disparate elements together in a post on Thursday afternoon, saying she would "rather be in a date with Vince Staples then arguing with gays about anything."
Staples eventually caught wind of what she was putting down, liking a tweet alerting him of Banks' digs. This, of course, elicited more tweets from Banks, where she accused him of mentioning her, virtue signaling, and "knocking off" her sound. "If you aren't tryna eat my ass or rap on my record, Pleaaaaaaaase keep my name out of your mouth for ffs," she wrote.
Staples eventually responded directly, saying that Banks never asked for a guest verse, but rather for him to "mumble a flow for the song for her and the spice girl." Banks retorted, writing "how you hit me up and ask me how I'm doing then get mad when I say I'm doing fine but I'm stuck on a song right this moment. Should I say I'm amazing come get this pussy ?"
She then claimed that Staples changed his number after their conversation, that he left her on read, and that he "secretly just wanted to beef" with her. Staples remained complimentary during the exchange, insisting Banks is one of his favorite rappers and that he DM'ed her on Instagram in hopes of making the conversation private. Read a bit of their lengthy back and forth below.