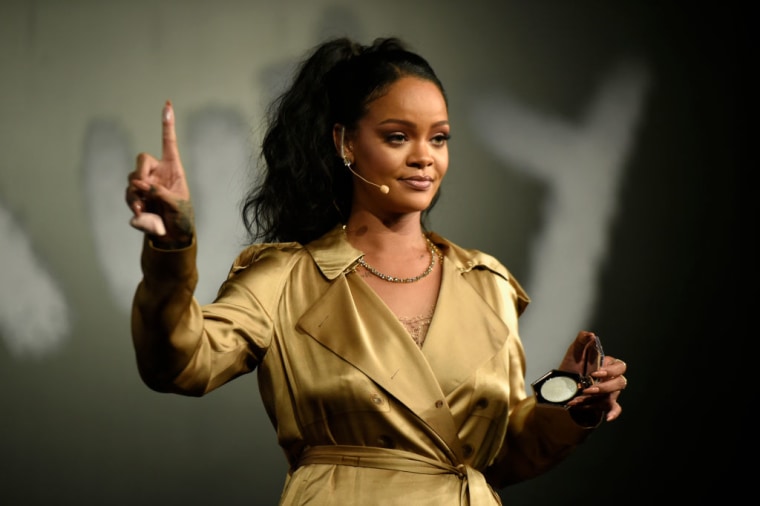 Rihanna has confirmed she has gone into business with the world's largest luxury group, LVMH. The New York Times reports that Rihanna will become the first woman to create an original brand at the Paris-based company, and that her line will be the first new house created there in over 30 years.
The Fenty brand revealed its new logo on Friday, May 10, and confirmed its first range will be available in the coming weeks. A specific date was not confirmed at the time of writing.
It is reported to include ready-to-wear, shoes and accessories, and "is centered on Rihanna, developed by her, and takes shape with her vision," according to a statement from LVMH.
.@FentyOfficiaI pic.twitter.com/Cc9amaJUVM

— Rihanna (@rihanna) May 10, 2019
"Designing a line like this with LVMH is an incredibly special moment for us," Rihanna said in the statement. "Mr. Arnault has given me a unique opportunity to develop a fashion house in the luxury sector, with no artistic limits. I couldn't imagine a better partner both creatively and business-wise, and I'm ready for the world to see what we have built together."
News of a deal between LVMH and Rihanna first leaked back in January, but has only been formally confirmed today.
Along with Louis Vuitton, LVMH includes a number of high fashion houses, including Fendi, Christian Dior, Givenchy, and Marc Jacobs among others.