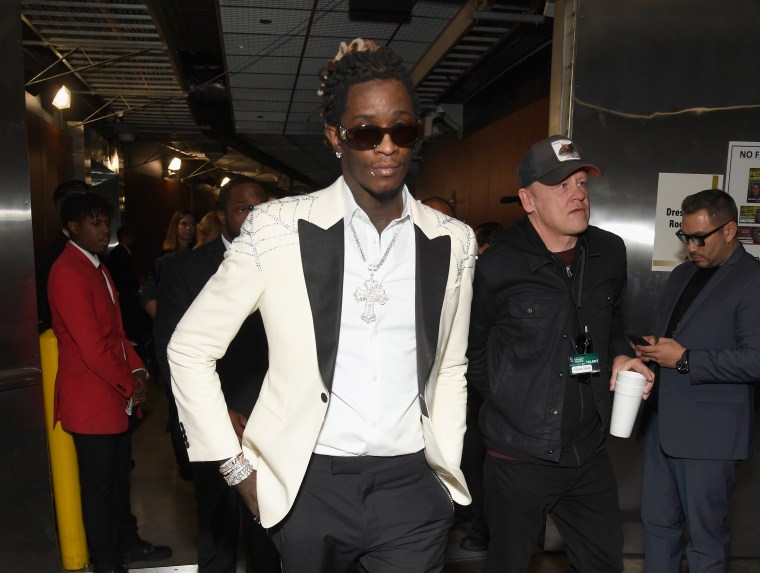 Young Thug was unharmed during a drive-by shooting in Miami early Friday morning, TMZ reports. Though Thug was not hit, the shooting reportedly left three people with non-life threatening injuries.
The rapper had just finished a performance at LIV Nightclub and was apparently on his way to the Miami Beach Hotel (with two party buses in tow) when the shooting happened at around 6 a.m. Two men and a woman on the buses were promptly taken to a local hospital following the incident.
The FADER has reached out to Young Thug's camp and the Miami-Dade Police Department for further comment.
Update (4:45 EST, May 11): A spokesperson for Young Thug says the rapper was not involved in the incident. Read their statement below.
"Young Thug did not get shot at. Somebody took at shot at the car DJ Keyz was in. He is fine. It was a minor injury and not serious. Young Thug was long gone and was not involved."