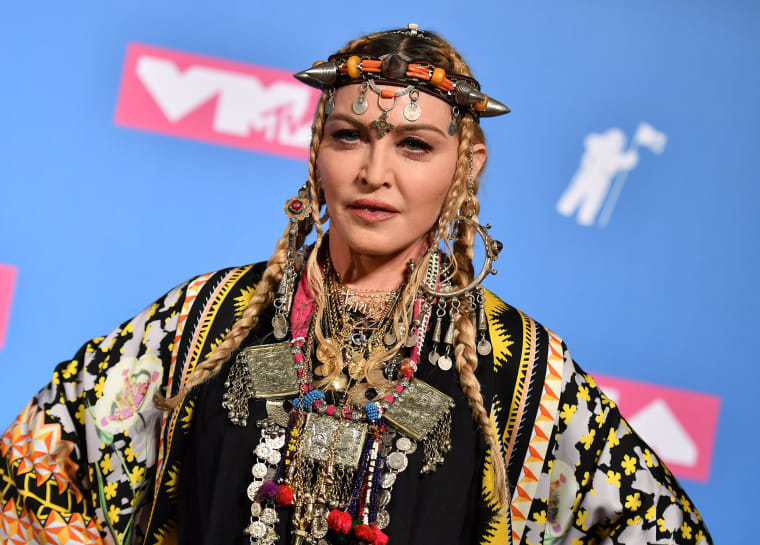 Madonna will continue with arrangements to perform at the 2019 Eurovision Song Contest final in Tel Aviv, Israel on Saturday, ignoring calls for her to boycott the event from human rights activists around the world.
"I'll never stop playing music to suit someone's political agenda," Madonna said in her statement to CNN, "nor will I stop speaking out against violations of human rights wherever in the world they may be. My heart breaks every time I hear about the innocent lives that are lost in this region and the violence that is so often perpetuated to suit the political goals of people who benefit from this ancient conflict. I hope and pray that we will soon break free from this terrible cycle of destruction and create a new path towards peace."
On Monday, 58 Palestinian women artists shared an open letter asking Madonna not to proceed with the Eurovision performance. It reads: "The far-right Israeli government and its supporters would love nothing more than to use your iconic artistic achievements and global philanthropy to obscure its crimes against humanity... When the walls come crashing down and freedom and justice finally ring, we invite you to come and share your music with all of us on this land."
It is unclear whether or not Madonna is actually scheduled to perform at Eurovision. The program's spokesperson told CNN that "no final decisions have been made, or agreements signed, regarding a performance by Madonna at the Eurovision Song Contest 2019." However, Sylvan Adams, the Israeli-Canadian billionaire who will pay Madonna's fees, claims the artist is already en route to Israel for her performance.
Madonna is the latest popular artist to proceed with a performance in Israel after being lobbied to cancel. Radiohead and Nick Cave & The Bad Seeds both faced campaigns against their shows in Israel, and performed regardless while denouncing boycott efforts as "offensive" and "shameful."