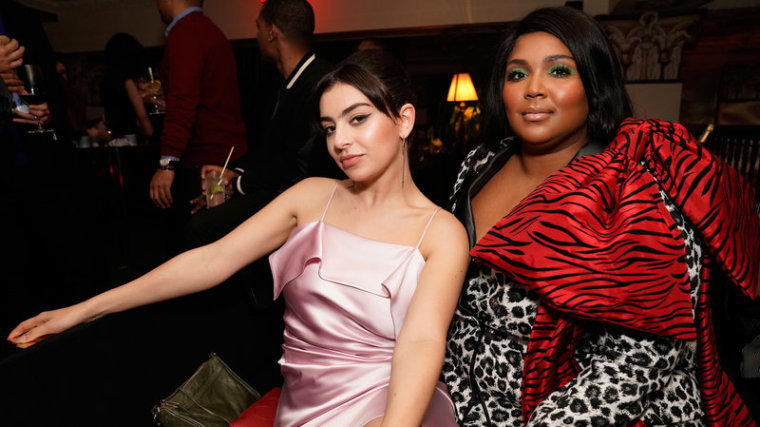 Pop's premier futurist Charli XCX has promised that her long-awaited and perpetually delayed third album will arrive this year, after five years of false starts, mixtapes, demo leaks and one-off singles. Today, she's releasing the first single from the forthcoming XCX3, and it's a doozy: a complete overhaul of her 2017 Pop2 closer "Track 10" featuring woman-of-the-moment Lizzo and retitled "Blame It On Your Love."
A Charli release tends to fall into one of two camps: either it's so weird, brash, and brazenly experimental that it could never really be played on the radio ("mixtape Charli") or it's a more palatable, accessible version of Charli's typically abrasive sound ("pop Charli"). While "Track 10" might have been one of the most mixtape Charli-core songs she's ever released, "Blame It On Your Love" is firmly in pop Charli's wheelhouse. The warped vocals of "Track 10" are smoothed out into a soaring, anthemic chorus here, and the ever-palatable Lizzo provides a guest verse that adds a human element to Charli's robot-voice antics. In general, pop Charli tracks don't tend to feel as thrillingly weird as mixtape Charli tracks; if Pop2 was a futurist vision of pop, then I guess we can think of songs like "Blame It On Your Love" as Pop1.
While "Track 10" was the first version of this track to be officially released, "Blame It On Your Love" has been floating around the internet for a while; before Lizzo jumped on the track, British rapper Stefflon Don had cut a feature for the demo. While it would be nice to hear the criminally underrated Stefflon on the track, Charli and Lizzo are a surprisingly effective team, and Lizzo in rapper mode is never something to sniff about.
As far as an introduction to XCX3 goes, "Blame It On Your Love" runs a lot smoother than "After the Afterparty," the Lil Yachty-featuring track that was meant to lead the record back in 2016. Let's hope the album doesn't take another three years to materialise! Listen to "Blame It On Your Love (feat. Lizzo)" above.