Even if you aren't familiar with L.A. production collective Internet Money, you've heard their beats. The group's sounds have powered some of hip-hop's biggest records in the past couple years, from Rich the Kid's "Plug Walk" and Juice WRLD's "Lucid Dreams" to Drake's "Blue Tint." The group is helmed by Taz Taylor, a Florida native who — true to his collective's name — has accumulated a fortune primarily through the internet. A middle-school dropout, Taylor capitalized off a burgeoning online marketplace to effectively set the blueprint for "internet producers," claiming to have made half a million dollars a year solely through selling beats and production tools online.
The collective has followed a trajectory that has more in common with high-profile gaming clans and millionaire vloggers than the average production team. Taylor's Hollywood Hills mansion serves as a central hub for the producers to work together and diversify their sources of income. The house is like a teenage WeWork in which Internet Money creates production tutorials for YouTube, conducts week-long seminars for aspiring producers, and are hard at work filming a reality series. The business side of making music is clearly a priority for Taylor; he first started making and selling beats to provide for himself and his mother, who was diagnosed with cancer while he was a teenager.
Despite completing high school this year, Internet Money member Nick Mira has attained a level of commercial success that betrays his age of 18. Together with Juice WRLD, the Virginia native's played a huge role in popularizing a specific strain of rap that involves melodic, guitar-assisted production and emo-influenced lyrics. He's since landed placements with Lil Uzi Vert, Lil Skies, and the aforementioned Juice WRLD — all while still living at his parents' house.
One of the group's biggest calling cards is the construction of "type beats", an overt way of generating traction for a beat online by including a well-known artist or producer into the title who in theory could hop on or create the beat in question. The distinction has morphed into a Twitter punchline, and accordingly Internet Money is viewed with a level of controversy because they managed to leverage an on-the-nose marketing method to massive industry success. Both Taylor and Mira are indifferent towards this criticism and spoke to The FADER about the misconceptions behind type beats, their collective, and the world of online beat-selling.

When did you begin making music?
Nick Mira: I've been making music my whole life. Ever since I was 5 years old, I picked up the guitar — just playing it not necessarily writing any songs. When I was 13, that's when I picked up making beats.
How important is live instrumentation to you?
Mira: With live instrumentation, I fall in love with what I make. It's more fun and I make a better final project. In today's production community, it's not the main thing needed to make a good song.
Were you selling beats on the internet initially, or collaborating with other artists?
Mira: Mainly selling beats. As soon as I started making them, I thought, I'm about to sell all my beats for 99 cents, make a bunch of money, and people are going to listen to them. I didn't know you could sell beats to artists to write and rap over. I was making Nick Mira beats, stuff that I was in the mood for. When it came time to sell the beat in order to get rappers to find your production you have to think about who could be on it — like, Hm I could see Drake on this beat.
I was under the impression that you choose a certain sound or artist and then emulate that.
Mira: That's the biggest misconception about "type" beats — they're really a marketing tool to get an audience for your product. On the other side of the conversation, people like to say, Producers nowadays just mimic beats and then put them online. In reality, it's just making a beat that sounds cool to you and then using the "type" beat term when it comes time to sell.
What's a "Nick Mira type beat"?
Mira: I hate to box myself in but the first word that comes to mind would be "melodic." Dynamic, too — it wouldn't be dry, it'd be spacious. Also, I like bounce in my beats.
You established yourself as the architect for Juice WRLD's sound. How did you first connect with him?
Mira: Through my brother Sidepce from Internet Money. Juice hit him up on Twitter looking for a producer, so Sidepce checked out his Soundcloud and really liked his music. His name at the time was Juice The Kid, and ever since then we had our own group chat to send beats and work on songs.
How long ago was this?
Mira: Early 2017 — he had, like, 400 followers on Soundcloud.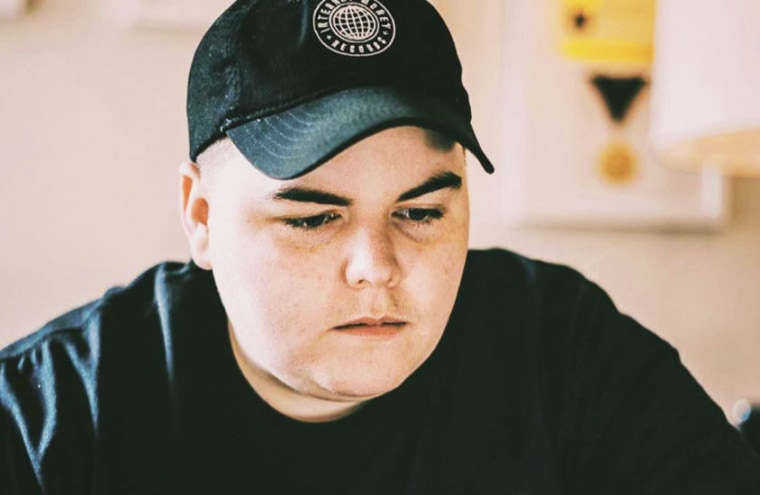 What's your chemistry like musically?
Mira: We have the perfect chemistry because we share emo, rock, and hardcore backgrounds — even '70s and '80s hard rock. My beats and his melodies mesh together.
How did you and Taz meet?
Mira: In 2015, Taz had some livestream on Twitter, so I went in there and started talking to him. We ended up playing PS4 together. At the beginning of 2016, he told me about this movement he wanted to start pushing called Internet Money — to show that any producer can make their way online.
You've gone from being an "internet producer" to landing placements on some of hip-hop's biggest records all while being under your parent's roof. In what ways did your life change?
Mira: I got a lot more confidence in my music. I like to think I've stayed the same, because I'm still the same person from a year ago. It also showed me that really anything is possible regardless of what you have. I didn't have the opportunity to go out to Atlanta, LA, New York, or any of these major music hubs. Building organic relationships online got me here. I'm just on my computer in my bedroom doing all of this.
Internet Money strikes me as a well-oiled hit factory. What is the day-to-day like in there?
Mira: Whenever I'm there, we have people going to studio sessions. Upstairs in the kitchen there are speakers everywhere where people are cooking up, and downstairs is the actual studio space where we crank out songs and get writing done. It's not like everyone has to be working every second of the day — there are TVs and video games for us to do nothing too.
I've read that you guys are filming a reality series focusing on the shenanigans within the internet money house. Do you view music as a stepping stone to other opportunities?
Taz Taylor: At this point, we're accomplishing so much that I'm just about doing shit that nobody would expect us to do. I want to write a book, I want to do documentaries, I want to do TV shows — I want to do whatever we can do.
Can you describe navigating the online marketplace for beats?
Taylor: It's a shit place, I'm going to be honest with you. The internet is so grimy. Everybody is so thirsty for a dollar. People are undercutting prices and buying fake views. If you're doing better than another person, they might go buy fake dislikes on your videos so they don't get shown on YouTube. It's a crab in a barrel mentality. I'm glad that Internet Money isn't associated with that anymore, because we're doing different shit. I haven't sold a beat online since, like, August 2017. There are some people in Internet Money who still do it because they're not in the same position as me and Nick. They still need to get their feet wet. Nick and I are focused on getting placements and expanding our boundaries.
For a period it was your primary hustle, right?
Taylor: It was my bread and butter, I was one of the biggest internet producers. I made half a million dollars a year selling beats online. I did that for seven years. You get tired of it.
What about you, Nick?
Mira: I stopped a year or two ago. Ever since I didn't have to rely on selling beats to get by, I focused on other things. Selling beats is a building block. There are a bunch of other ways for producers to make money besides uploading beats to YouTube. It's a good stepping stone, though.


What's the demand for "type beats" like?
Mira: I don't think the demand will ever exceed the amount of producers out there, because there are thousands of producers uploading beats everyday.
In what ways do you think the accessibility and convenience of buying an instrumental over the internet is changing the industry?
Mira: It definitely makes artists feel like they can do it on their own much easier. You can just buy equipment to make beats without going to a studio. Rappers and singers can record out of their room. Nav used to upload songs on Soundcloud with a $100 microphone and those songs got him millions of plays.
Is the proliferation of selling loops, drum kits, and sample packs based on actual artists leading to a saturated sound?
Mira: Saturation is going to happen inevitably with an online community. People are going to mimic what does well because they think it will work out the same way for them. Originality is always going to shine through.
Taylor: Also, we helped start the whole sound that's popular right now. The whole guitar shit and incorporating that emo sound into hip-hop. I'm not going to say we're the originator but we were one of the first people to do it. Other people are trying to get on that wave but we've been off that. I think we're good forever.
Transitioning from crafting beats specifically to sell and appeal to a wide audience into producing for an artist is difficult. Can you describe this process?
Taylor: Whenever you're making beats to put online you're intentionally over-producing. I would add a bunch of risers and effects to differentiate verses and hooks. You're basically competing with other producers so you want to show that your shit is crazier as opposed to producing for an artist. Sometimes it can be six instruments, that's it. They don't really care they just want loops. However you decide to add and remove little details is what makes the beat final with the artist. It operates off a feeling, you don't have to add all this extra stuff because you're not competing with a bunch of other people.
Mira: When people go into a studio with an artist that has big songs they try to recreate their biggest hit. Artists want different stuff. You can't go into the studio with Lil Uzi and play a money longer type beat.
How sustainable is it to build a career around selling beats online?
Mira: Right now it's more difficult than it was even a few years ago. Back then it was pretty easy for producers to make a living for themselves online. You can still make a living online as a producer but you have to do more with it.
The approach to selling beats online seems to prioritize business over artistic expression. Do you think these two things can go hand in hand?
Mira: The business aspect comes from the actual marketing and selling of a beat. When an artist finds a beat online they should try to make good music, not a hit. The artistic side of things comes when music is prioritized and business is secondary. I think they co-exist.