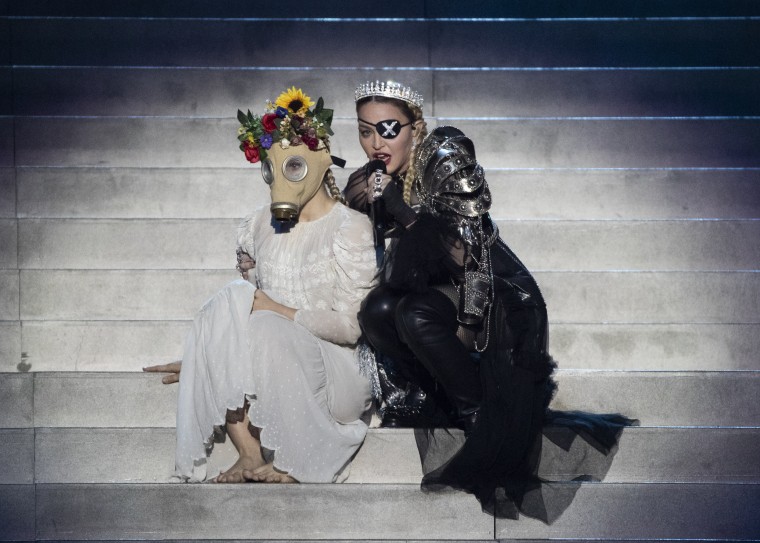 Can music change the world? In 1984, the English ska band Special AKA shared a song about a political prisoner unknown outside of South Africa. It was called "Free Nelson Mandela," and it was the latest song after Peter Gabriel's "Biko" to bring the fight against apartheid to the British pop charts. That same year, Bruce Springsteen's guitarist Steven Van Zandt organized a charity single called "Sun City," named for the whites-only resort in Bophutatswana where Western acts like Queen and Rod Stewart performed. Politics felt the cultural shift; two years later, the House voted to override President Ronald Reagan's veto and passed the Comprehensive Apartheid Act, which contained economic sanctions against South Africa.
These musicians raised awareness at the cost of rejection, hostility, or indifference, expressing solidarity with hundreds of South African artists who often faced much worse in their home country. It is impossible to build a consensus without standing for something, and it is unclear what, if anything, Madonna's performance at Eurovision 2019 in Tel Aviv was supposed to be about. The gig came in the shadow of controversy — Palestinian rights groups and BDS (Boycott Divest Sanction) activists had called for Madonna to back out of the much-loved global singing competition in solidarity with protests against the far-right Israeli government, and the ongoing occupation of Gaza and the West Bank. Madonna refused. In a statement issued before the show, she said: "I'll never stop playing music to suit someone's political agenda, nor will I stop speaking out against violations of human rights wherever in the world they may be."
If Madonna sees "human rights abuses" anywhere in the Israel-Palestinian conflict, she didn't make that clear onstage at Eurovision. Her performance of "Like A Prayer," with its demonic monks and pseudo-Gregorian chants would have been perfect for last year's Met Gala, but was more likely an attempt to mine her most provocative era. Next came a spoken word interlude: "They think we are not aware of their crimes," she said, "We know, but we're just not ready to act." Like the dancers in flower crowns she addressed for this section, her words could be interpreted as an implicit acknowledgment of the conflict while being vague enough not to offend anyone. She continues with: "The storm isn't in the air, it's inside of us," a platitude delivered with the vigor of week-old piss that could be used to sell anything from McDonald's to QAnon.
Her show closed out with a rendition of the new single "Future," which featured artist Quavo showed up for. The performance did reference the Israel-Palestine crisis with the embrace of two dancers wearing the flags of the countries on their backs — in a stunning display of how much the debate is stifled, Israeli culture minister Miri Regev condemned this milquetoast and facile portrayal of reconciliation as an "error."

Can music change the world? "Let us never underestimate the power of music to bring people together," Madonna said before the Eurovision finale. She's not wrong, but a performance so lacking in conviction yet desperate for populist flair is fundamentally incapable of bolstering change. She called herself a "freedom fighter" after taking the stage, but tellingly, did not define whose freedom or from what. It would require serious delusion on Madonna's part to believe her production is capable of moving the political dial towards liberation — in reality, the show's creative choices are self-serving and rife with offensive reductions of an ongoing crisis that's kept at an arm's length throughout. Unity is an increasingly rare commodity these days, but the scathing reviews of Madonna's performance (and rumors of post-production AutoTune) are everywhere online. Yes, music can bring us together, but sometimes not in the way that's intended.