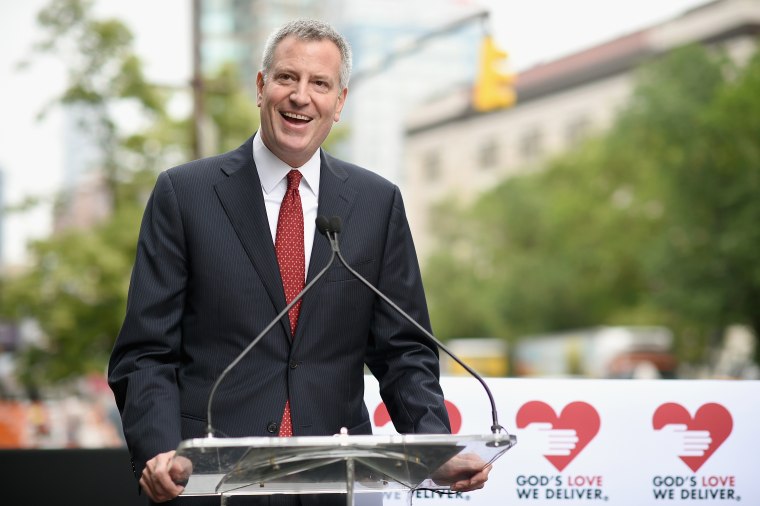 Let's break it down how terrible this is, moment by moment:
1) De Blasio's "Ahhhh" when co-host Alisyn Camerota announces the segment title "Candidate Mixtape;"
2) The way he discusses "The Clash" and London Calling like he'd just googled them before the show;
3) The way he says "ska," which just cannot be taken seriously coming from a person who looks like Bill de Blasio;
4) Alisyn Camerota's equally mystifying claims that Di Blasio has a "punk aesthetic," then saying "there's a whole hidden ska happening inside of [her]."
If the punk thing didn't work out for Beto O'Rourke, it's probably not going to help you, Bill. Maybe lean into being loathed by the press?