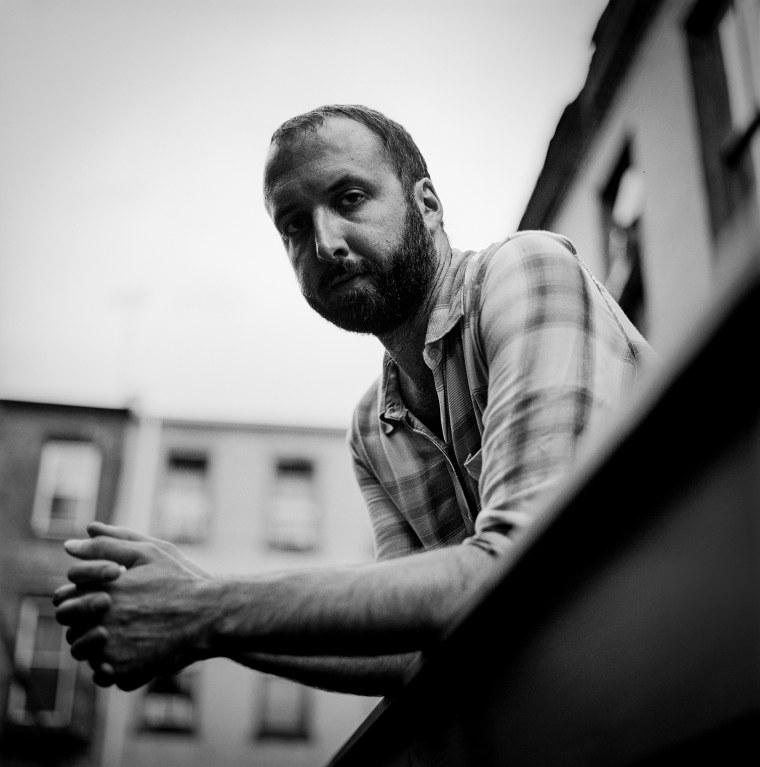 Kyle Wall, the singer-songwriter who constructs stark and often crushingly desolate music as Wharfer, has spent the past year preparing his fifth album, The Teeth, which is due later this year. The follow-up to 2018's The Road Dissolved the View will be Scranton-born Wall's first release since leaving New York, where he'd spent most of the past decade, and moving to Seattle. The first single from the record, "Obsidian," premiering below, is a product of the move — its gently plucked guitars, anxious ambient sounds, and almost imperceptible percussion were recorded in Brooklyn, while his vocals, a fractured bass rising just above a whisper, were laid down in his new home.
As he did on The Road… Wall drifts in and out of magical realism on "Obsidian," and the notion of escape, for good and bad, still lingers over his lyrics: "'What's that map on the floor for?' you whisper / And I lie my ass off tonight: 'It's all an exercise in light,'" he murmurs early as the song begins to swirl. In an email to The FADER, Wall touched on the idea behind the song, though he was happy to admit that it doesn't find much of a resolution. "The song hovers around someone getting out of bed and deciding to live their day-to-day life in more volatile ways, for better and worse, and being numb to the consequences for themselves and others," he wrote. "The feeling veers between anxiety, acceptance, and catharsis at various points in the song, and it's unclear where it ends up."

Listen to "Obsidian" below. The Teeth is due out later this year.