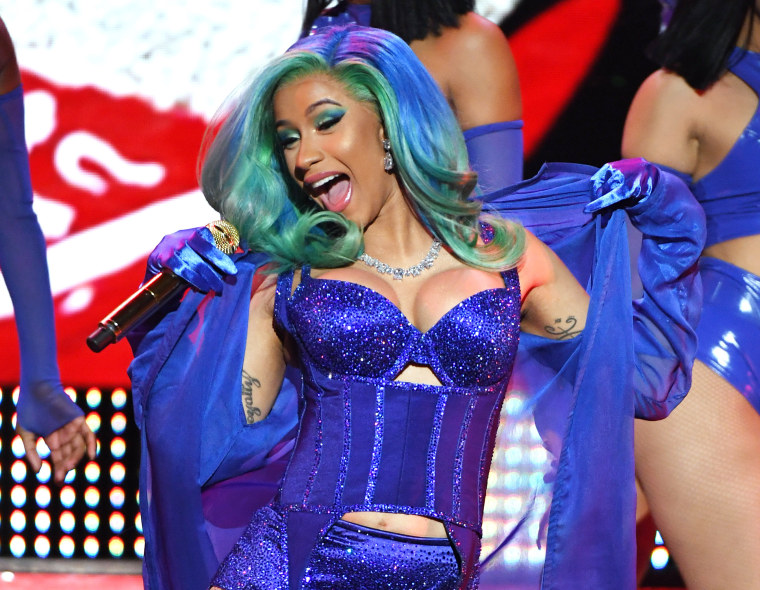 The Bardi empire is growing. Cardi B has just filed a trademark for "bocktails," and she's got big plans for the name. TMZ reports that bocktails will name a new line of "alcoholic beverages," though strangely it excludes "beer and beverages containing beer." But here's the real kicker: she's also trademarking Bocktails with Cardi B for a new tv series.
That trademark details what sounds like a talk show, or more specifically, "entertainment services in the nature of providing ongoing episodes for distribution via television and the Internet featuring celebrities and artists." Bardi's also thinking ahead for the show's merchandise; the trademark for Bocktails with Cardi B apparently extends to include apparel such as "shirts, T-shirts, sweatshirts, hooded sweatshirts, hats, caps, footwear, skirts, dresses, blouses, sweaters, pants, and shorts."
Cardi B's already proven that she can host a late-night show with the best of them, so this should all come as no surprise. Her "bocktail" trademark follows her recent trademarking of "okurrr."