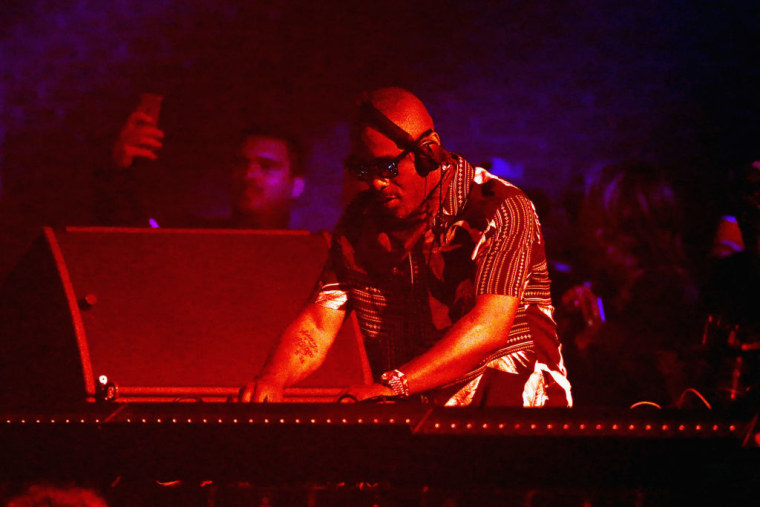 Idris Elba has announced details of a new album featuring music inspired by his 2018 directorial debut, Yardie. The project is out on June 21 and includes contributions from British artists Chip, Toddla T, Cadenza, and Zed Bias, as well as Elba himself.
"King Fox" from grime duo Newham Generals can be heard below. It's the second song to be released from the album following "Stand By Me," produced by Elba and featuring vocals from Kranium and Tanika, who starred as Rita in the movie. Each track in the collection samples dialogue and original score from the movie.
Yardie was released in the U.S. in March and is based on the novel of the same name by Jamaican-born writer Victor Headley. It's a crime drama set 1970s- and '80s-London revolving around the intertwined worlds of the Jamaican narcotics syndicates and the music industry.
Idris Elba was recently seen in his own Netflix sit-com, Turn Up Charlie, and stars in the summer blockbuster, Hobbs & Shaw.


The YARDIE Mixtape
Cadenza - "Teapot" feat. Prynce Mini
Toddla T x Chip - "Yard"
Newham Generals - "King Fox"
Kouslin feat. Logan - "Weh Mi Come From"
Idris Elba - "Stand By Me" feat. Kranium & Tanika
Breakage – "Stannup"
Zed Bias - "Duppy" feat. King Fox
Mala - "Choose The Right Path"
Crooked Man - "Yardie Skank" feat. Farai
Idris Elba - "Stand By Me" feat. Kranium & Tanika (Dennis Bovell Dub)