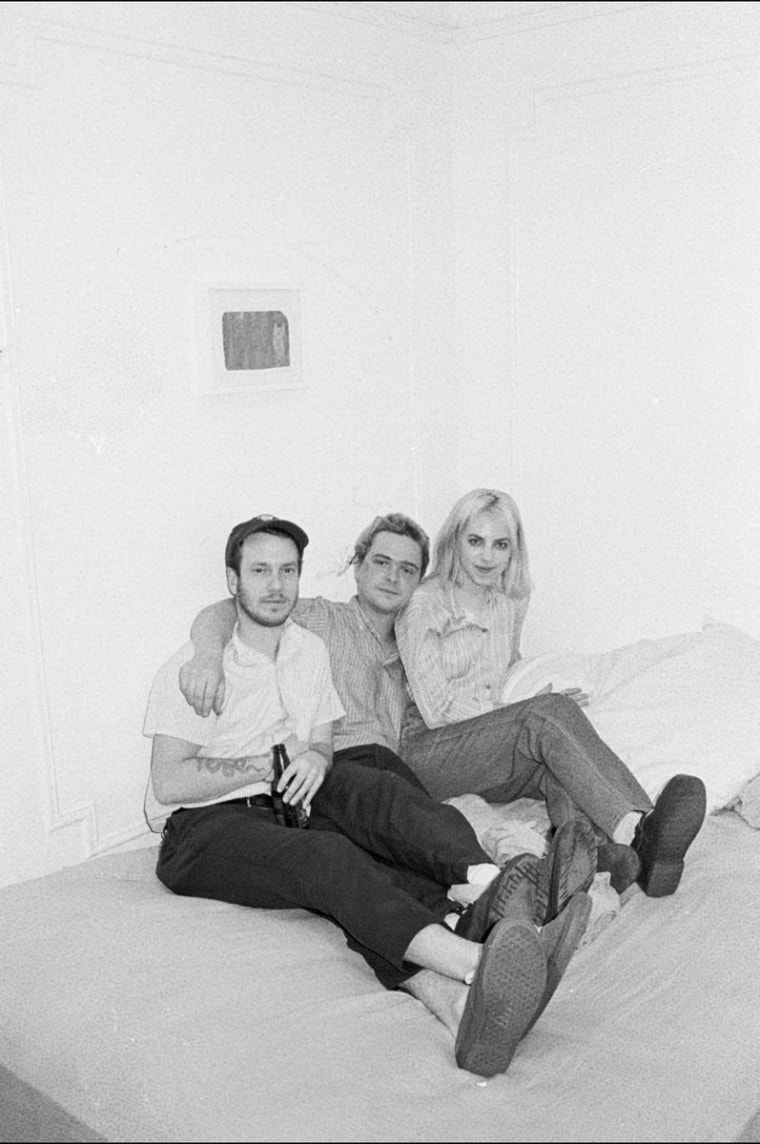 Lately, I've been feeling bored by almost everything. It's a weird feeling, to suddenly not feel any excitement from things that once made you excited. I've been wondering if it's burnout, or just over inundation; listening to tons of music everyday from the same headphones at your desk has the uncanny power to make everything sound exactly the same.
Earlier this week, I went to see a friend speak for a live taping of the very wholesome podcast, Special Delivery, during which the Brooklyn band Poppies played a short set and reminded me that music is still good. (Also, that live music has the power to reset your brain.) Vocalists and guitarists May and Ian sat with their chairs slightly facing each other, and played similarly, their instruments communicating in a special language.
Poppies makes music that I wish I had — and was musically advanced enough to listen to — during those tumultuous years of transition, high school, or right after graduation, though I'm slowly starting to realize that period never really ends. There's a streak of squirmy, fidgety energy running through their songs. It shows up very brilliantly on "Sunburn," a lo-fi, home recording-type song from their Good EP that ends with the stunner: "I'm tired, and I'm done wondering if I'm living good. Let's do stupid things and get our teeth fucked up." But mostly, it feels very comforting, not only because the writing feels simultaneously specific and eerily universal, but Ian sings too, and when he does on top of May's vocals it feels ultra sweet. Like two friends split-screened, gazing out their bedroom windows.
According to their Bandcamp, Poppies has been releasing music since 2016 and most recently shared a mini-album called Bed Music in February. From the little bits of publicity I can gather through a cursory Google search, it's a break-up album that was released on Valentine's Day, but I think the themes of frustration and loss can apply to the every day.
I mostly haven't stopped listening to "Dum Dum," a rowdy, kind of self-scolding track with wiggly guitars and the silly but very real hook: "oh, something feels wrong oh, I'm a dum dum." On "Anything," a gorgeous lullaby becomes a sleepy, sad dream. During their set at the podcast taping, they mentioned a new project coming soon and played a couple songs from it. I'm excited. For now, though, I'll be spinning the below.