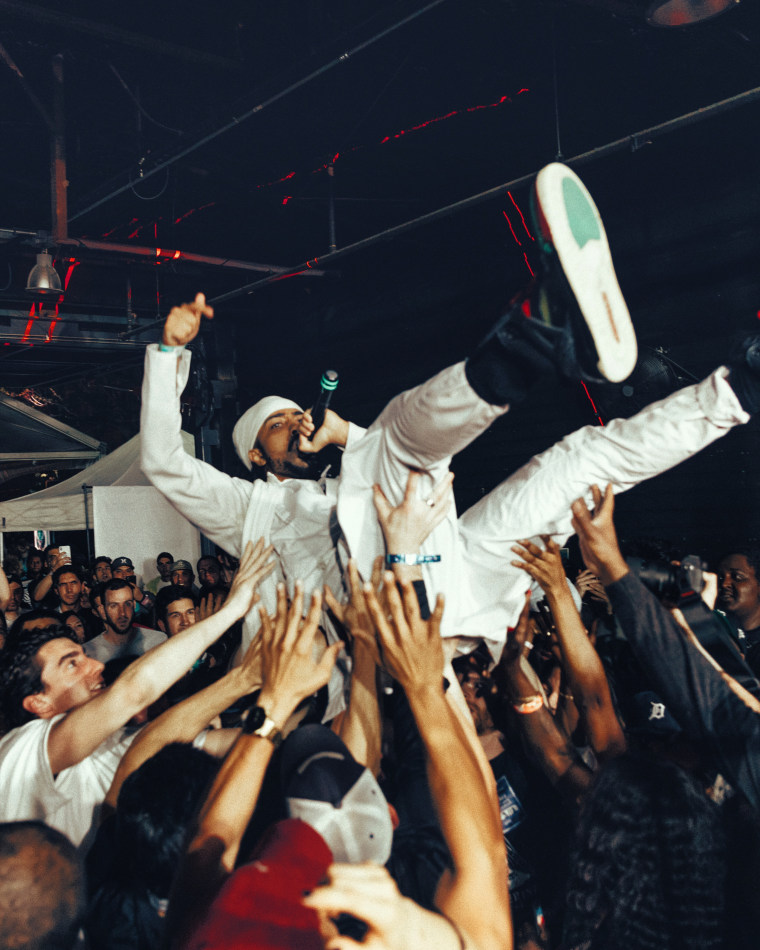 Siimba Selassiie, formerly known as Siimba Lives Long, is an Ethiopian rapper based in Brooklyn. Although the artist was born in New York, he has spent time living in a range of places, from Ethiopia to Washington D.C. to New Jersey. His debut music video, "Cocaine Bimbie," which released in the fall of 2015, generated a well-deserved buzz, with the video featuring a cameo from an actual white tiger and bars delivered over smooth, jazz-heavy production.
In his new video for "BES'MAM," premiering today on The FADER, Siimba takes a more minimalistic approach, offering a high-octane song that proceeds like one long, run-on sentence. The video is shot in one take, and, determined to one-up that white tiger, we now get to see Siimba consuming fire.
Siimba is set to release a new full-length project entitled VIICES on June 11th. Watch the video for "BES'MAM" below.