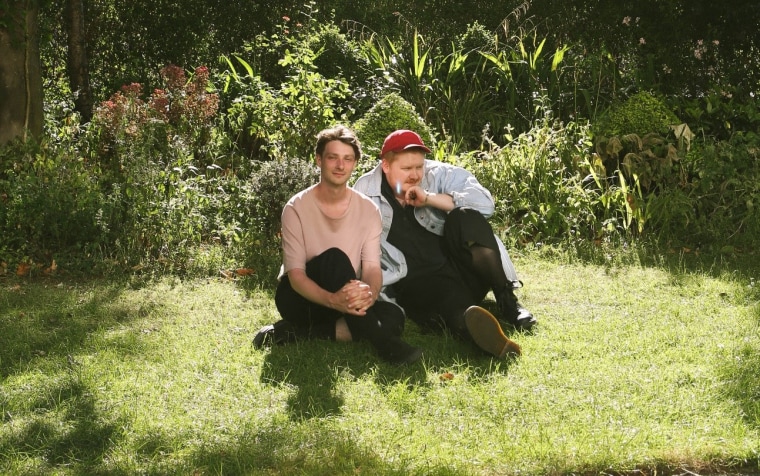 Two months after the deaths of Stephen Fitzpatrick and Audun Laading, a memorial event designed to remember the duo and their band Her's have been confirmed. Both members of the U.K. band, plus tour manager Trevor Engelbrektson, were killed in a fatal car accident in Arizona in March.
The memorial event, named "Friends of Her's," will take place in Liverpool, England on June 16. All proceeds from the event will go towards the organization of workshops and projects in support of the local homeless community. Donations to the project can be made at http://friendsofhers.com
"Friends of Her's" will take place at The Bombed Out Church in Liverpool and will feature DJ sets from bands The Orielles, Happyness, Brad Stank and Pizzagirl, plus an exhibition from official band photographers as well as street food and bars. Ticket details are available here.
Fans of the band are being encouraged to throw their own parties on June 16 and share the results on social media using the hashtag #friendsofhers.

"Whilst we continue to feel devastated by the loss of our friends, it was very clear from the outpouring of love for them that there should be an event to celebrate their lives and the amazing music they brought to the world", say their label Heist or Hit. "Stephen and Audun were always very humble and particularly loved house parties with friends. We hope that, in addition to the official event on 16th June, fans of Her's throughout the world will gain some comfort by holding house parties of their own on the same day."
As well as announcing details of the memorial event, Her's label have also shared a video for the band's "She Needs Him." The track features on their 2018 debut album Invitation To Her's and the video was in production prior to their fatal accident. Check it out below.